Sassy Silver Steppers



The Sassy Silver Steppers isn't a sorority, or any kind of club. We're a kind of sisterhood. We've known each other for 45 years. There are 4 of us that walk: Ann, Dee, Dotty, and me.
I'm 80: the oldest by only 2 weeks. The youngest is 72. When we started out, some of us weren't in the best health and we could go little more than half a mile. Now we've worked up to 2 miles a day. It's nice to know there's a world out there that can be enjoyed and you don't just have to sit at home in your rocking chair. It has been one of the best things that has happened to us. We have the greatest time on the trails at Herman Brown Park. We laugh so much.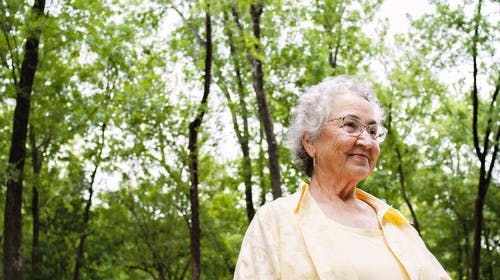 We're like the Golden Girls sometimes. I'm probably the one who likes to laugh the most. Ann is a real sweet, creative person. She's a visionary and helps us create a beautiful corner for our garden. Dee loves everybody. She was a coach and knows so much about what it takes to keep our bodies strong. Dotty is quiet, laid-back, and very pretty. When we take our walks, no matter how hot it is outside, she still looks as perfect as she did when we started. 
Walking in the park has really opened up a whole world for all us. We've made so many friends along the way that if we have to skip a day, people say, "Where have y'all been? We miss you!" One day when we were walking, we discovered a community garden maintained by the City of Houston and Furr High School. They needed volunteers so we adopted 3 plant beds. We've gotten to know the instructors and the students. It's been a joy to grow vegetables and share a fresh harvest with the community.
We have a commitment to the garden and to each other to walk for our health. Whenever one of us isn't feeling great, that person sits on a bench and we go around a lap and come back for her. Our days are full and rewarding. We have a passion to stay active. And I think our health is better because our attitude is better. We go out there in the ninety-five degree weather with sweat pouring off of us and our towels ready to go, and we just keep going and going.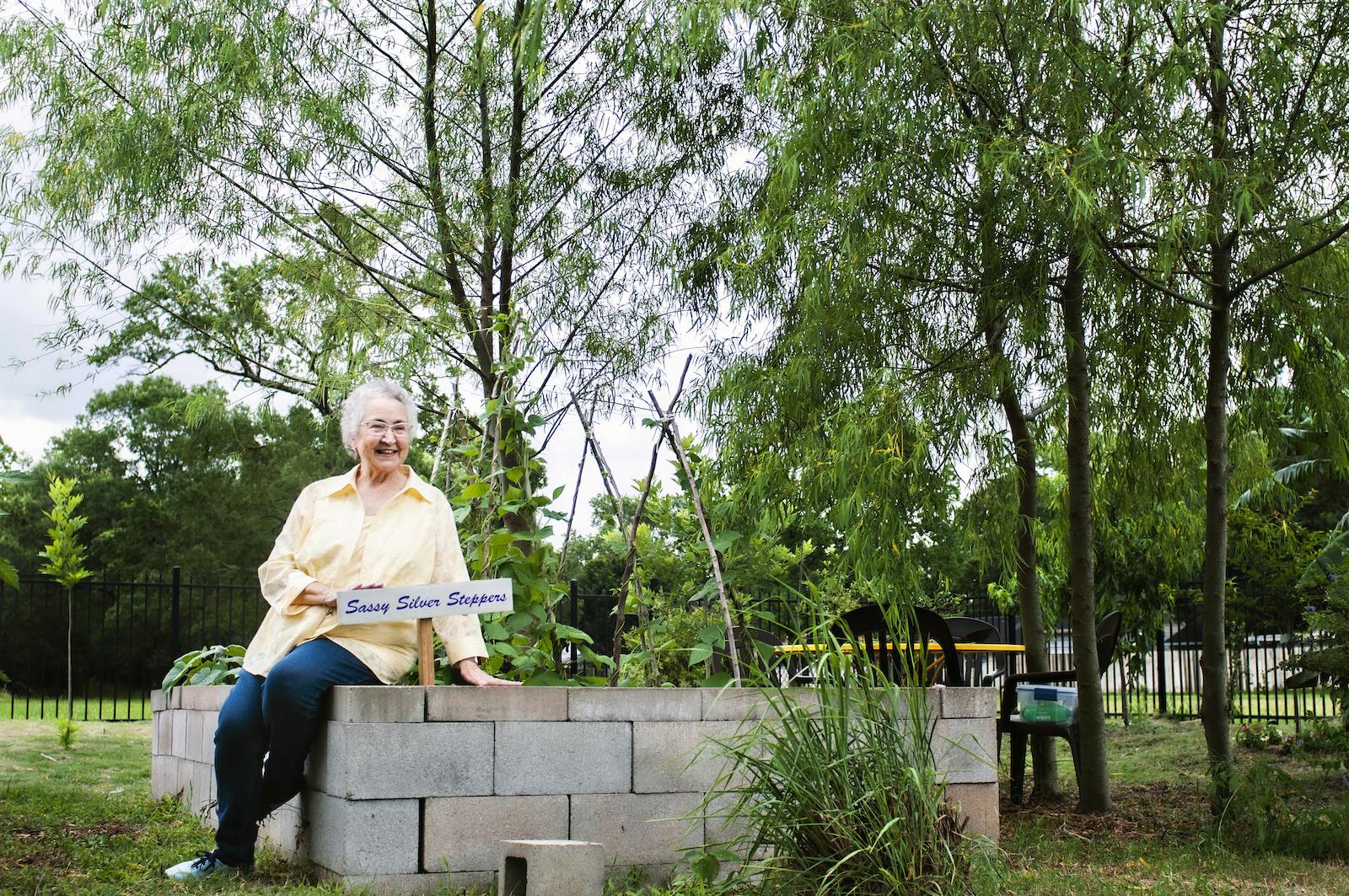 That can be nothing but good for you. Once you start doing it, you'll never regret it. Life is good.
Thank you to Sue for sharing her story!
About #ParksByYou Stories
This story is a part of a new initiative by Houston Parks Board to share stories about Houstonians' most meaningful park moments across our city. Because parks are a place for all of us. Parks are where we celebrate the things that matter. This is just the start—we will be showcasing the experiences of as many people in as many neighborhoods through as many winding pathways as possible. 
This effort is in celebration of Bayou Greenways which is bringing together neighborhoods like never before–connecting 150 miles of trails and 3,000 acres of greenspace. Houston Parks Board is proud to share the experiences of individuals in neighborhoods across our city. These are #ParksByYou. 
Share Your Own #ParksByYou Story