As a former City of Houston planner, I've had a front-row seat for all the ways that parks and public spaces have served as places to show the historical value of a community. MacGregor Park, which is near my home, has the Dr. Martin Luther King, Jr. Memorial and Park Plaza created by the Black Heritage Society. I think many of our parks can show the history, art, or other culturally significant parts of the communities they're located in.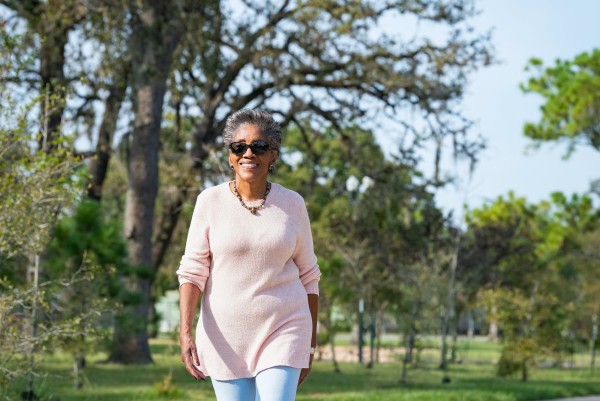 I started walking along Brays Bayou almost 30 years ago and I still get out on those trails most days of the week. It's nice to be out by myself to let my mind wander, but sometimes I meet up with a few of my friends to catch up. We've known each other since 1997 and call ourselves "The Gym Family," because we all met at the Judson Robinson Jr. Community Center during our early morning workouts. Now that the gym is closed during the pandemic, we meet to walk two to three times a week. We're even planning a socially distanced get-together in the park soon.
I'm a member of Friends of MacGregor Park and I'm proud to be involved in the places that matter to me. I encourage my neighbors to get involved also. If people understand that their collective actions can lead to big and positive change, we can work together to create places for everyone to enjoy.