I started biking when I was asked to chair the Park to Port Bike Ride for Hermann Park Conservancy, which goes along Brays Bayou with 10 miles, each way. That's when I first thought, "Look at this. How can I take advantage of all these beautiful trails?"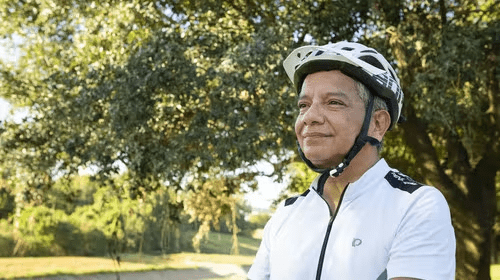 When Houston Parks Board completed White Oak Trail, I was able to start riding my bike downtown to work. If it wasn't for the extra miles of trails, I would not be able to do it. When I tell people I ride to work, they say, "I wouldn't do it because of the cars." But the bike paths were designed for us to be able to bike away from cars. They're all over and keep us safe from traffic.
I'm privileged. I'm lucky to work at Bank of America, which has workout facility that's always open, with a bicycle entrance and storage room. The reality is that many people have been walking or biking to work without these paths for years and years. These new trails create a safer, healthier lifestyle for everyone.
I ride without headphones or earbuds because I want to enjoy nature. You can't really enjoy it in a car, even if you have a convertible. You don't hear nature the way you do when you're bicycling or running. It's about noticing the little things—people in the neighborhood enjoying the outdoors throughout the year—exercising, walking with their children, spending time at the softball fields.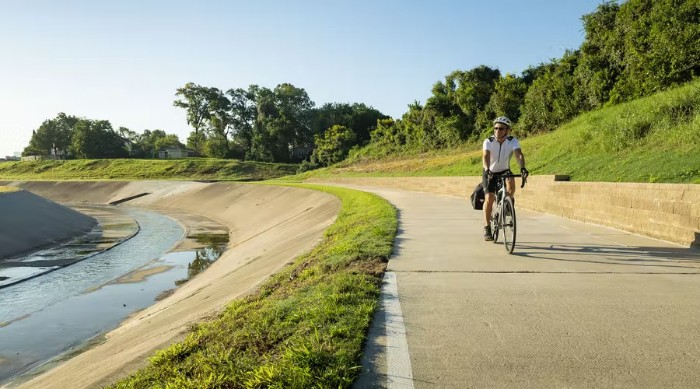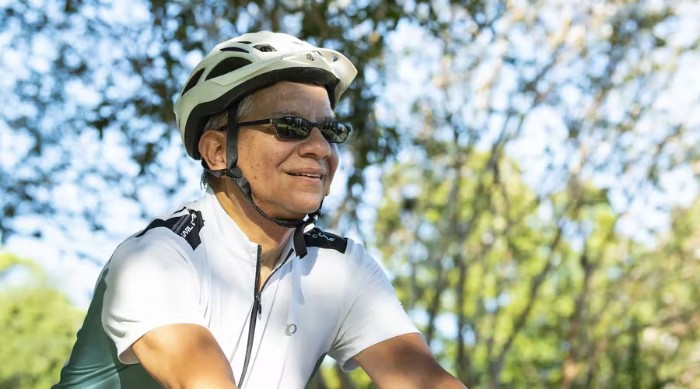 Thank you to David for sharing his story!