HALLS BAYOU GREENWAY RIBBON CUTTING
Saturday, October 8, 2022 |
Lake Forest Park, 8921 Las Cruces Circle, Houston, TX 77078
HALLS BAYOU GREENWAY RIBBON CUTTING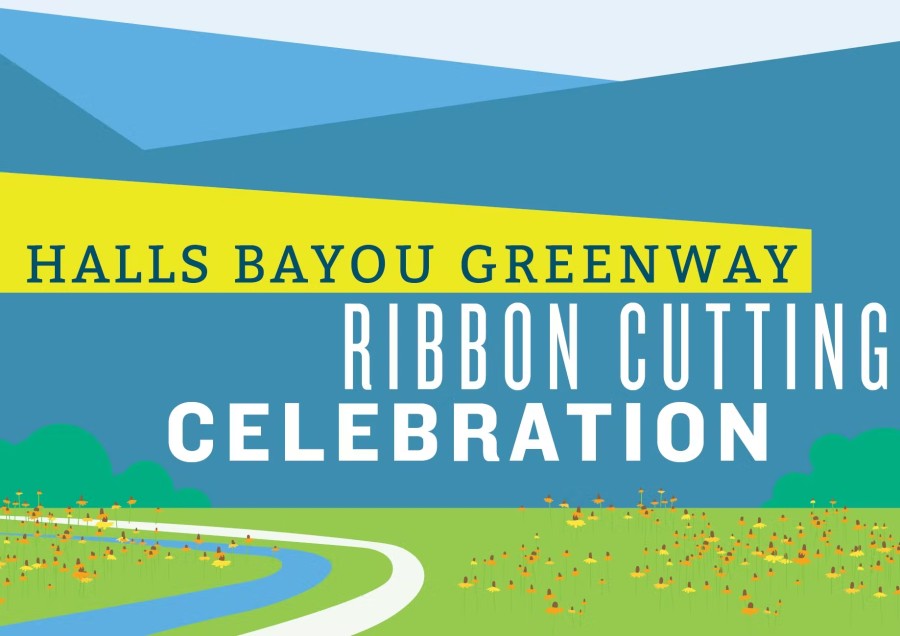 OCTOBER 8, 2022 | 10:00 AM TO 12:00 PM | LAKE FOREST PARK, 8921 LAS CRUCES CIRCLE, HOUSTON, TX 77078
Traveling between Lake Forest Drive and Talton Street just got a lot easier!
Grab your walking shoes, bike, and helmet, and meet us at Lake Forest Park to celebrate a new 2 mile trail along Halls Bayou Greenway in northeast Houston.
Bring the whole family for free Houston Parks Board swag and light refreshments.
And don't forget to check out the new Agents of Discovery mission at Lake Forest Park!
This is a bilingual event with English and Spanish-speaking team members and interpretation support on site.
OCTOBER 8, 2022 | 10:00 AM TO 12:00 PM | LAKE FOREST PARK, 8921 LAS CRUCES CIRCLE, HOUSTON, TX 77078
Park at Lake Forest Park, 8921 Las Cruces Circle Dr., Houston, TX 77078.
Using public transit? Take METRO bus route 52 to the stop at Mesa Drive @Chatwood Drive.