For us, it's simple. If you love where you've come from, you want to take care of it as much as possible. You have to use the spaces you have around you, because you never know—you may look up and see that they're gone one day.
You don't want to hear, "This used to be here." You want to enjoy it while you have it. You want to take your shoes off and walk around and absorb that energy out there. Nature puts life into us every time we take a breath. It's a moment of meditation, peace, and solitude. And fellowship in the midst of good company.
We enjoy doing things together. We combine the best of what he does with the best of what I do in a joint effort, but we're each involved in different things.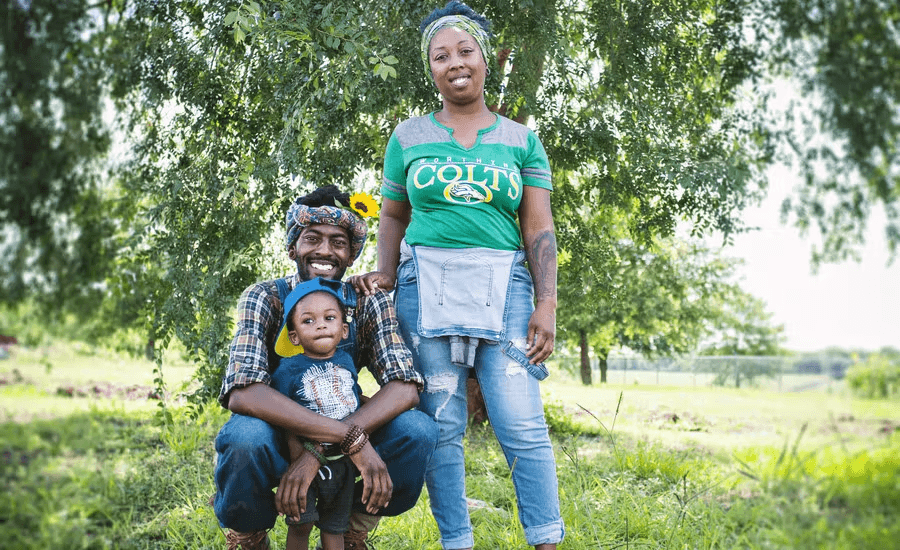 Tianca helps host events in the park for the new initiative Healthy Women Houston (HWH), a collaboration between community partners that provides free support services to new moms in the Sunnyside, Third Ward, OST, and Southwest communities, especially women at higher risk of maternal morbidity and mortality.
One of Ezenachi's first introductions to community involvement was Geared Up Bikestation, led by Krislynn Thompson and hosted by the Southside Connection in partnership with Tour De Hood and Scott's Community Care. We would join up with people from all communities, including Acres Homes and 5th Ward, and go on bike rides to more affluent areas. We would talk about what we saw and say, "These are the types of things we could have in our community if we banded together."
We saw a grander vision—and it takes a community to actually create that change. There are so many ways to get involved, from joining the local civic club to just taking part in something, like the community bike ride hosted by the Nature Heritage Society. They stop at the hill at Sims Greenway where you can see a 360 view of Houston. It's this beautiful, natural space.
Thank you to Ezenachi and Tianca for sharing their story!