HPB FY21 ANNUAL REPORT
Connecting Better Parks for Everyone Across Our City
Houston Parks Board is dedicated to improving our city's greenspaces and being passionate stewards of Houston's greenways, keeping them beautiful, accessible, safe, and sustainable. That is why our mission is to create, improve, protect, and advocate for parks for everyone.
As Bayou Greenways transforms our City, we continue to be park advocates and a full-service parks team focused on leveraging the power of greenspace to advance equity in our communities. We are investing our time and resources strategically, particularly in neighborhoods that have traditionally lacked access to high quality parks and greenspaces.
Thanks to generous funding from Houston Endowment, we continue to advance our next phase of work. Appropriately called Beyond the Bayous, this next phase will deliver an interconnected system of parks, trails, and open space that advances our equity, connectivity, and resiliency goals. With Bayou Greenways acting as a spine, Beyond the Bayous will connect neighborhoods parks, and greenspaces to the Greenways in an almost infinite number of ways.
We are working hand in hand with Mayor Turner's team and Greater Houston Partnership to advance the 50/50 Park Partners initiative. Through this innovative public-private partnership, we will improve 50 neighborhood parks through a process focused on equity, community engagement, and long-term sustainable impact by engaging with 50 corporations and businesses.
Houston Parks Board is creating a stronger city, 
connecting neighborhoods to one another, 
and connecting people like never before.
Park equity inspires and influences all aspects of the work we are doing.
Thanks to civic leaders and philanthropic organizations who share our vision of park equity and connectivity, Beyond the Bayous has already generated significant private and public investment. Like Bayou Greenways, this will rely on the support of additional partners in the public and private realm. The final stages of Bayou Greenways construction continue as permits and milestones with partners occur. Catalyst funding from the Kinder Foundation, the philanthropic community and bond funds have made this $220-million transformational project a reality.
Our work is made possible through the vital support of many public partners – the City of Houston, Harris County Flood Control District, Harris County Precinct One, and many others. The Houston Parks and Recreation Department remains a primary and vital partner in our joint efforts to manage and protect Houston's many greenspaces.
Importantly, you are critical to the change we are helping create for all Houstonians. We appreciate deeply your commitment to work with us to create meaningful and transformational change for our city. Our community is part of everything we do, and we are grateful to be doing this work. Thank you for being part of Houston Parks Board and believing in the power of parks.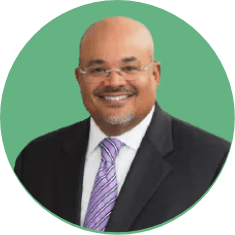 Barron Wallace
CHAIRMAN OF THE BOARD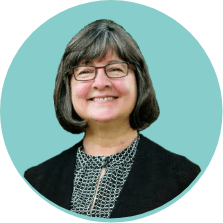 Beth White
PRESIDENT & CEO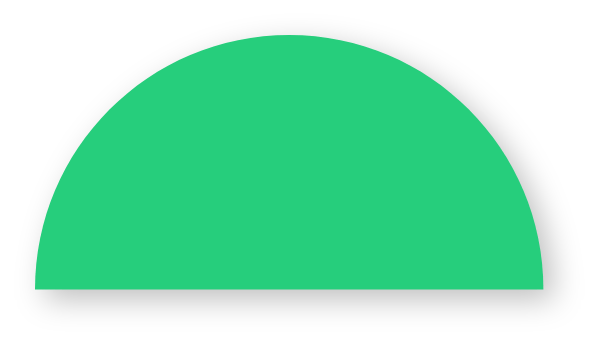 When hard things happen – hurricanes, freezes, floods, or even a pandemic – parks make all of us better equipped to make it through to the other side.
Highlights
April 2021
MacGregor Park Planning Study Begins
June 2021
Vince Bayou Greenway Planning Study completed
March 2021
Plans begin to transform Hill at Sims, 100-acre recreational detention basin, into public park
Confluence mural installed by nationally renowned Ink Dwell studio showcasing migratory birds of Houston's major waterways
January 2021
San Jacinto Bayou Greenway groundbreaking along the West Fork of the San Jacinto
February 2021
Conclusion of the 1st phase of work for OST/South Union Parks Plan
October 2020
Pasadena City Council approves Pasadena Healthy Parks Plan
Design on critical trail connections from surrounding communities to Mason Park begins, working towards a connected Brays Bayou Greenway
Castillo Park improvements completed within the Near Northside Complete Community to replace picnic tables and BBQ grills, refurbish park benches and re-paint park amenities.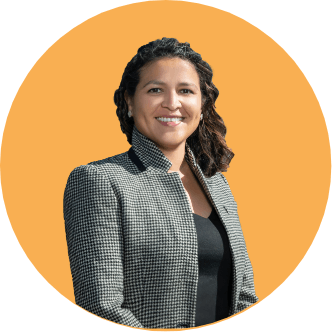 "In addition to having some of the most gorgeous views of the city, Brays Bayou Greenway connects many of the world-class institutions and cultural spaces that make Houston so great."
Roxanne Almaraz
Getting Closer To What Matters Most
The thing I love the most about Houston is our diversity. It inspires me. As an amateur gardener, I want different plants next to each other. I want it to represent the way I feel about how we interact with each other.
READ MORE
50/50 Park Partners
Mayor Turner and 50/50 Park Partners celebrate a new playground at Hartman Park, the first neighborhood park improvement project as part of 50/50 Park Partners.
READ MORE
JUNE 2021
Recreation planning on Vogel Creek Greenway begins
The American Planning Association's Sustainable Communities Division recognizes Pasadena Healthy Parks Plan
New wetland established at Thomas Bell Foster Park
May 2021
Bayou Greenways Park completion
Construction begins on new segment of Sims Bayou Greenway providing key connection for communities east and west of I-45
April 2021
Hartman Park construction completed, first park of 50/50 Park Partners initiative to receive improvements
Completion of Playground for All at Oak Forest Park
March 2021
Harrisburg-Sunset Trail gateway signs and mile markers installed within the Second Ward Complete Community
February 2021
San Jacinto Bayou Greenway groundbreaking; new trail to provide key connection to Woodland Hills Drive
December 2020
Burnett-Bayland Park improvements complete, new picnic tables and concrete installed
Spring Branch trail segment completion, giant leap towards linking Downtown Houston and West Side: From Addicks Reservoir to White Oak Bayou Greenway and beyond
November 2020
Sims Bayou Greenway new segment groundbreaking; new trail to provide connection and access to green space from Buffalo Speedway to Scott Street
October 2020
Construction begins on Hartman Park, first park to receive improvements as part of Mayor Turner's 50/50 Park Partners initiative
September 2020
New segments complete along Greens and Sims Bayou Greenways
Construction begins on key Buffalo Bayou Trail connection
July 2020
Native tree nursery established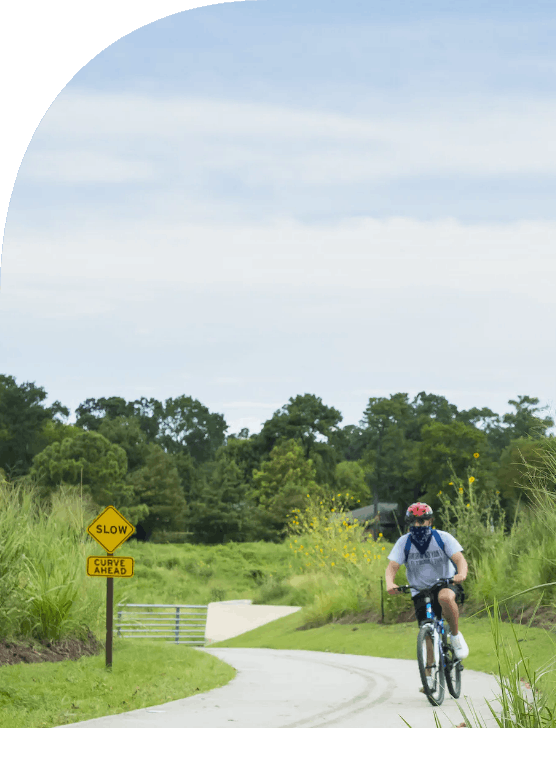 Confluence Mural
Measuring 223 feet in length, a new public art installation at the confluence of White Oak and Buffalo Bayous, created by artist Jane Kim, co-founder of Ink Dwell, showcases the birds that call Houston's bayous home and celebrates the Bayou Greenways.
Central to both the bayou system and downtown Houston, Confluence tells a 12-month story of Houston's migratory birds, and the way in which many birds change color seasonally to attract mates. At the center are six species represented in both their spring breeding plumage and their non-breeding plumage. On the right are three species that winter in Houston; on the left are three species that arrive in the spring to breed.
As with Bayou Greenways and Beyond the Bayous, Confluence is a product of extraordinary public/private partnership, that couldn't have happened without the support of the City of Houston and Harris County, and in collaboration with Buffalo Bayou Partnership along with the ornithological expertise and programmatic direction of Houston Audubon, and assistance from University of Houston-Downtown.
Special thanks to Laura and Tom Bacon for their unwavering love and support of Houston Parks Board and the Bayou Greenways system.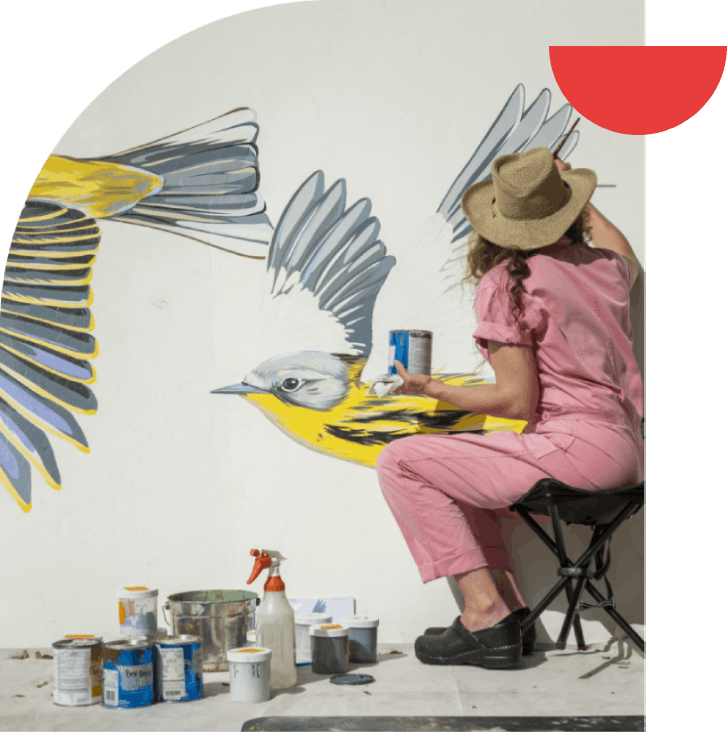 "White Oak Bayou Greenway provides a much needed escape at a time when we need it the most. Nothing compares to the bluebonnets when they bloom along T.C. Jester."
Ruthie Miller