#ParksByYou Day 2023
Saturday, February 18, 2023 |
Locations assigned at sign-up
#PARKSBYYOU DAY 2023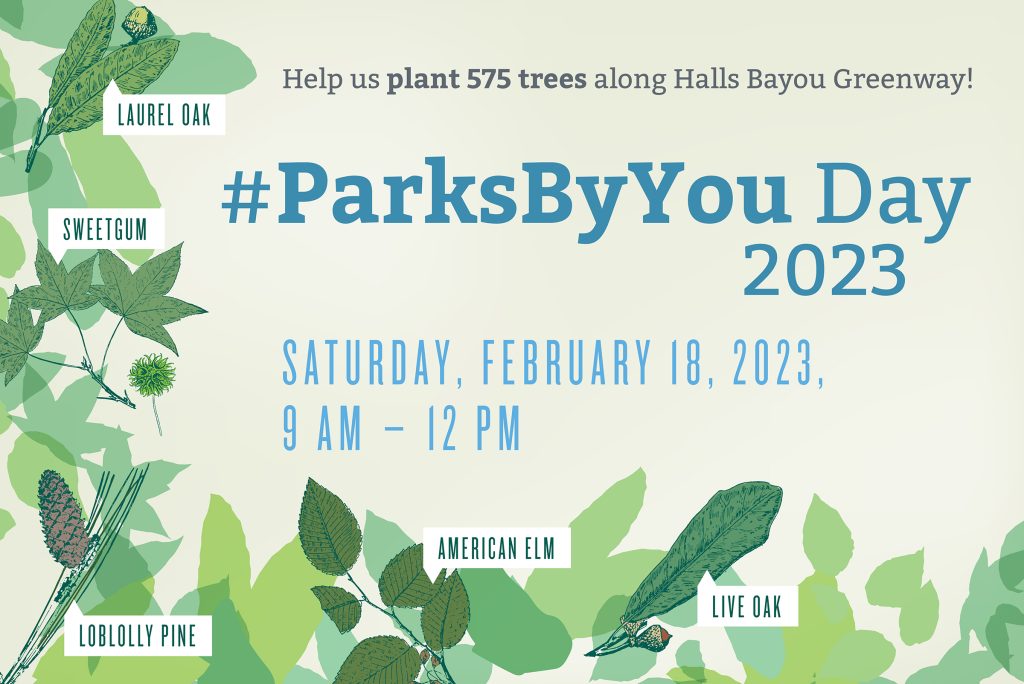 Help us plant 575 trees along Halls Bayou Greenway!
Halls Bayou Greenway is home to hundreds of acres of old-growth forest, a scenic detention basin, and wetlands designed for flood control. With your help, Houston Parks Board is transforming Halls Bayou Greenway with hike-and-bike trails connecting surrounding communities to parks and nature.
Sign up here
Locations (assigned at sign-up)
Group A: 8925 Las Cruces Circle (Lake Forest Park)
Group B: 9309 Forest Dale St.
Group C: 9118 Monterrey St.