Children's Art & Nature Festival at Vogel Creek
Saturday, March 4, 2023 |
7623 Streamside Dr., Houston, TX 77088
CHILDREN'S ART & NATURE FESTIVAL AT VOGEL CREEK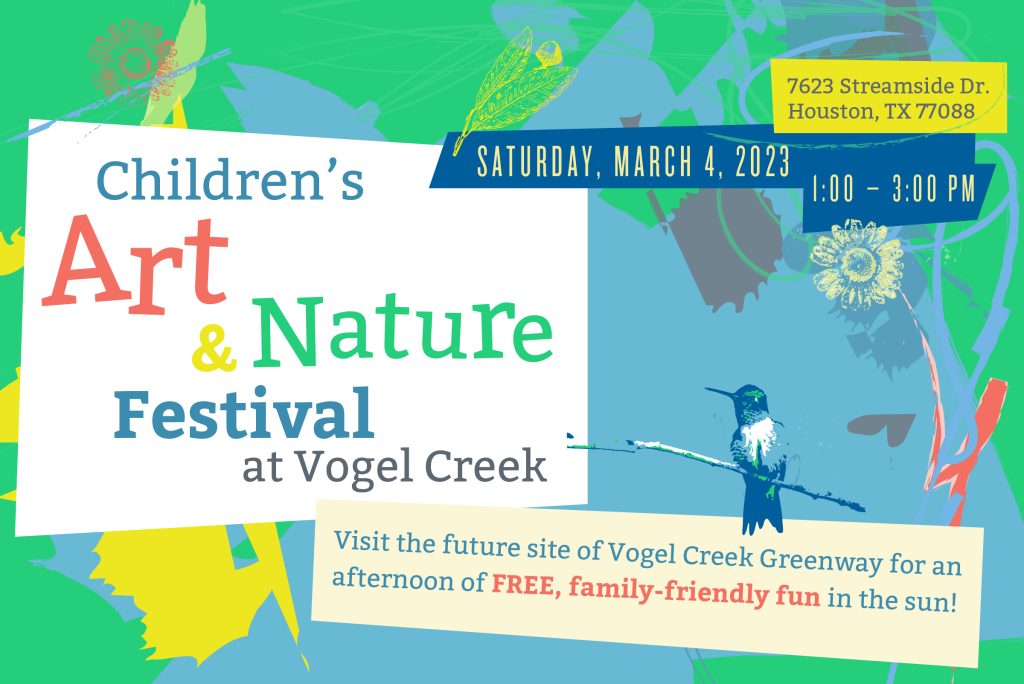 Visit the future site of Vogel Creek Greenway for an afternoon of FREE, bilingual family-friendly fun in the sun!
The Children's Art & Nature Festival at Vogel Creek celebrates art—created by and for children—that highlights the importance and impact of spending time outside and in nature.
Learn more about the Vogel Creek Greenway project currently underway while you enjoy:
Free food and drinks
Outdoor art exhibition by local students
Live music
Nature-based arts and crafts
Scavenger Hunt
Houston Parks Board's Community Engagement for Vogel Creek is supported by Be Well™ Acres Homes. Be Well Acres Homes is an initiative of The University of Texas MD Anderson Cancer Center.