One of my favorite things to do is explore all the wildlife that exists in Houston. If you need an escape or break from whatever you're doing, or just in the mood to take a walk or run, it's the perfect solution.
PARK AND START AT THE GUS S. WORTHAM MEMORIAL FOUNTAIN
Also known as the Dandelion Fountain, you'll find it on Allen Parkway! There's some street parking along Rosine or Rochow streets, but you might have better luck parking at Spotts Park near Buffalo Bayou Park or in the America Tower Garage on Waugh Drive.
CATCH A SPRAY AND EXPLORE THE FOUNTAIN!
The Fountain is a favorite for every Houstonian at any hour of any day. There's a culvert bridge between it and Johnny Steele Dog Park* that's great to stop at to look out into Buffalo Bayou—when there have been rain showers, I've loved seeing the effects of all that water here.
If you're with your dog and prefer to take a pit stop at the Dog Park, keep heading east on Allen Parkway and you'll hit it within minutes.
HEAD TOWARD THE TOLERANCE STATUES
Continue east from the Fountain, past the Dog Park. You'll come across amazing wildflowers and interesting pollinators on this path to the Tolerance Statues, the permanent public art exhibit just off Montrose, still on Allen Parkway.
P.S., they've got lights installed in their bases, so they're even more beautiful to see in the evening.
WATCH THE BATS EMERGE AT WAUGH DRIVE BAT COLONY
Once you're done exploring the statues, circle back around, now heading west. You'll eventually reach the Waugh Drive Bat Colony, the bridge right on Waugh Drive. Thousands of bats fly right over you at sunset and it's been even more neat to watch all the other animals in that space react—herons, hawks, owls, you name it.
Share the wildlife you find along this trip on social! #ParksByYou
*Johnny Steele Dog Park is a part of Buffalo Bayou Park, operated by Buffalo Bayou Partnership, the non-profit organization that oversees Buffalo Bayou improvements from Shepherd Drive east to the Turning Basin.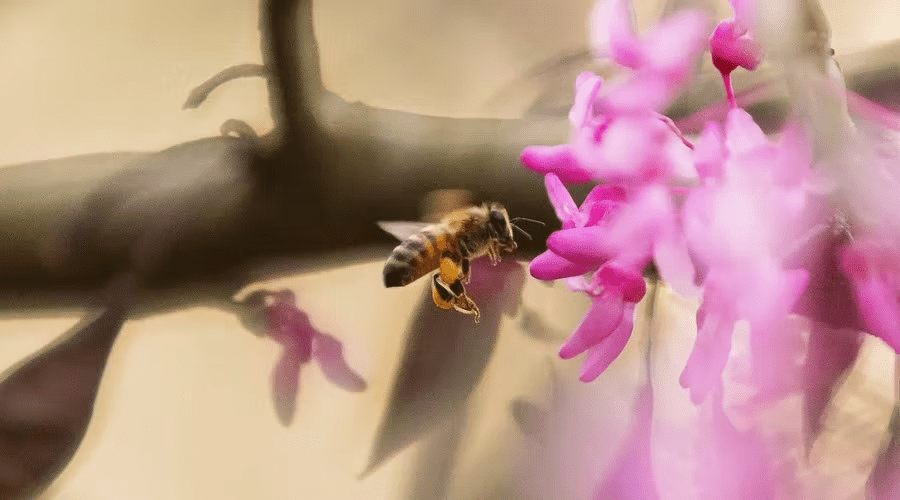 Thank you to Kate U. for inspiring us with her trip!