400 Mercury Dr, Houston, TX 77013
HERMAN BROWN PARK MASTER PLAN
BACKGROUND
A master plan is being developed for the 901-acre acre Herman Brown Park located at 400 Mercury Dr., Houston, TX 77013. This park, along the nearby Hunting Bayou Greenway, is extremely valuable for habitat protection, wildlife conservation, and continued public use.
Houston Parks and Recreation Department is the primary partner in the master planning effort as the park is city-owned.
Concurrent with the master plan process, HPARD is engaging in efforts to preserve more greenspace through the Nature Preserve Ordinance. The purpose of this ordinance is to preserve city-owned natural areas for the protection of ecological communities and native wildlife and for the ecosystem services they provide to the City of Houston. 670 acres of Herman Brown Park will be preserved under the ordinance as a nature preserve area.
For the master plan, Houston Parks Board is serving as the project manager, Clark Condon is serving as the Landscape Architecture firm, and Black Land Collaborative is conducting the ecosystem assessment.
The Brown Foundation is generously providing funding for the master plan.
MASTER PLAN PROCESS
The first step of the master planning effort is to identify, evaluate and consider the park's current facilities, conditions, natural qualities, constraints, and opportunities.
The evaluation will identify the following, including but not limited to topography, floodway/floodplain, wetlands, drainage issues, open space, park landscape quality, habitat preservation potential, enhancement opportunities, wildlife, and existing and possible connections for both the public and wildlife.
Herman Brown Park will be evaluated for ecosystem services provided to the region (wildlife, water quality, air quality, heat island reduction, carbon sequestration, etc.) and flood control planning with Harris County Flood Control District.
The master plan will be centered around a strong community outreach plan to receive input from partners and stakeholders.
After the plan is completed, the master plan team will determine steps for sharing a fundable and actionable plan with the communities and stakeholders who participated.
Questions? Comments? Concerns? Or just want to provide input? Email info@houstonparksboard.org anytime.
TIMELINE
The master plan is estimated to be completed within six months, beginning in the late fall of 2022 and ending in the spring of 2023.
---
COMMUNITY MEETINGS AND EVENTS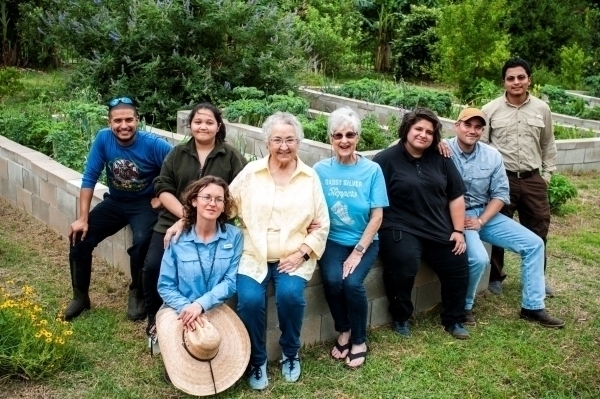 HERMAN BROWN PARK OPEN HOUSE
WEDNESDAY, NOVEMBER 9, 2022
400 MERCURY DRIVE, HOUSTON, TX 77013
Spend an evening under the stars at Herman Brown Park to provide input on the future of this park!
Enjoy free dinner, door prizes, homework help for the kids, music, and much more, at the pavilion within the park near the futsal courts and splash pad.
This family-friendly event is bilingual, with English and Spanish-speaking team members and interpretation support on site. 
---