Volunteer Frequently Asked Questions
Volunteer
Frequently Asked Questions
When you volunteer, everything you do—small or large—matters. We are excited to have you part of our #ParksByYou effort.
How do my efforts support Houston parks?
Houston Parks Board is a nonprofit dedicated to providing access to quality parks and greenspace for all people. Since 1976, we have worked hand-in-hand with the Houston Parks and Recreation Department, completing more than 250 park projects. In 2012, Houstonians voted to support Bayou Greenways 2020, an ambitious project to build a 150-mile network of linear parks. As we near the completion of the project in 2020, we are actively seeking volunteers, to help make a difference and connect people to their parks. Together we can help create thriving parks and communities for everyone. These are #ParksByYou. 
This volunteer program is set up to maximize your passion and the time you have to give. The registration page asks for your motivation, your skills, your experiences, so we can best match you with these opportunities to help amplify your impact. New and exciting opportunities will continue to be posted in the volunteer portal so we actively encourage you to regularly log-in to check out the latest roles.  Fill out the registration page to get started!
We have four core types of volunteer opportunities: 
Park Steward Volunteers
For those that love parks and want to roll up their sleeves and help make a visible impact in greenspace across the city. Example volunteer opportunities will include planting new trees, spreading wildflower seeds, removing invasive species, general park cleanup, etc. Volunteers will also have the chance to get involved with scaled events which bring Houstonians together to celebrate and enjoy Houston's parks. All roles and opportunities will be shared through the online portal for volunteers to select and signup.    
Ambassadors
This is a role for those who are naturally active and passionate about getting people outdoors. Ambassadors will lead and create unique experiences along the Bayou Greenways and across city parks. Whether you're passionate about health and fitness, nature and conservation, getting kids outdoors, or something entirely new, we're here to support you in introducing Houstonians to what you love most. We are looking for Houstonians who like to rally and motivate others and want to make a difference in your community, by organizing regular park experiences. In sharing a few examples, you could organize a regular park run, bike ride, birding tour, connect with others who share your interest for photography, painting, reading, etc.  The only consistent factor is that your helping connect people to parks and with each other. You pick your passion, and we can help you make it into something the community will love and enjoy! Ambassadors should be prepared to lead something at least once a month. To become part of the team and become an ambassador a background check and interview is required. 
TrailBlazers
TrailBlazers are volunteers who will help shape and lead specific projects with Houston Parks board staff both in the office or out in the field. Projects are broad-ranging and where applicable will seek to maximize your skills and experience like graphic design, photography, grant writing, research, or project management. Please indicate your interest on the registration form and fill out the skills and experiences section. Volunteers are asked to commit half a day each week for a minimum of three months to help see a project through to completion.  We will invite you to an interview so we can get to know you better, and best align opportunities. 
Group Volunteers
We welcome corporate organizations and/or groups to volunteer and help make a difference together. Typically, our events are scheduled in the morning, for 3-4 hours, in a neighborhood park, or along a Bayou Greenway. To find out more and start the process group leaders should complete the volunteer registration form and select the 'group' option and share the requested information. 
Who can volunteer?
Volunteers 16-18 years old may volunteer unaccompanied, but a parent or guardian must support the completion and co-sign the online waiver.
Volunteers under 16 may only volunteer if accompanied by an adult 18 or older.    
Ambassadors and TrailBlazers must be 18 or older. To be accepted into either of these programs, a prospective volunteer must interview with HPB staff and pass a background check.
We host regular neighborhood park and greenway volunteer days where volunteers work on conservation, landscaping, and general park care projects. These are typically not suitable for those under 16 due to the nature of the efforts and use of certain hand tools. You can log in to your portal to learn more about each volunteer opportunity. 
How do I become a Houston Parks Board volunteer?
Simply complete the online registration form and we look forward to you joining the team. The form only takes about 5 minutes to complete, and will setup your account to log into the volunteer portal to view all volunteer opportunities.  Register here.
How do I sign up for a volunteer event?
Volunteers may sign themselves up for a volunteer event via the volunteer portal. Once registered, the volunteer will use his or her login information to visit the portal. View volunteer event details in the "Upcoming Events" section. Review shift details and click the green submit button, which will trigger you to receive a confirmation email.
I signed up for an outdoor event. What do I need to bring?
Houston Parks Board will provide all required tools and materials for the project. We will share regular communications leading up to any volunteer event which will include all necessary information including parking, attire, and suggestions on what to bring. 
We will always recommend dressing appropriately for the weather, long pants, and sturdy boots or closed-toed shoes for all projects, and bring a full water bottle. Gloves will be provided if necessary for the project, but we welcome you to bring your own if you have a favorite at home. 
I work full time. Will there be opportunities for me?
Yes! Many of our opportunities occur on weekends or can incorporate weekday evenings. The ambassador program or virtual TrailBlazer opportunities are particularly well-suited for those with full-time professional schedules because you create your own schedule. Trainings and meet-ups for both programs are on weekday evenings to better suit all volunteers. HPB's single-day volunteer events are typically on Saturday mornings. Regular park stewardship events are most often on weekday mornings due to the schedule of our conservation and maintenance staff. 
Is there a time commitment?
It varies. Please see "How do my efforts support Houston Parks Board?" for a detailed description of the types of volunteering as well as the time commitment required for each. Ambassadors and TrailBlazers are required to commit to specific volunteer involvement due to the training and commitment made to each volunteer. 
Will I receive a Houston Parks Board T-shirt or other giveaways?
Houston Parks Board values the time and support of every volunteer. We are committed to regularly offering free training opportunities and social outings that show our appreciation and allow volunteers to grow as a part of this organization.
Ambassadors and TrailBlazers receive a volunteer polo and nametag after successful completion of an interview and background check. Regular volunteers will receive a t-shirt after 3 volunteer shifts. Volunteers will receive tickets, hats, and other HPB giveaways when they reach a certain level of points. The point system is detailed in your Portal, accessible via the Message Board.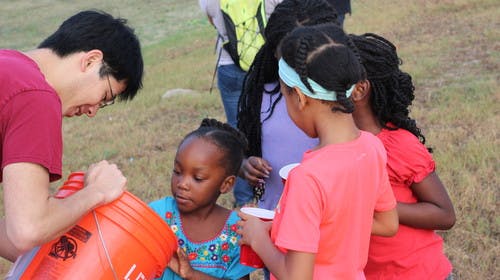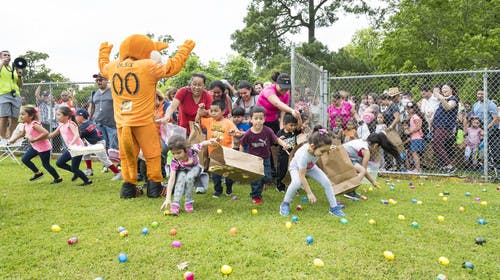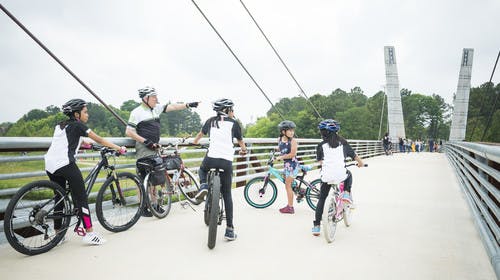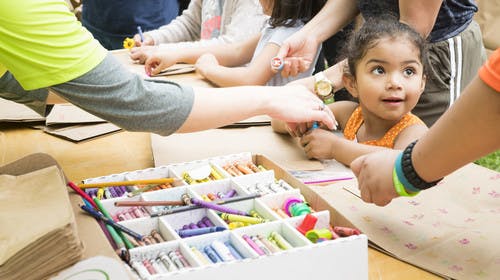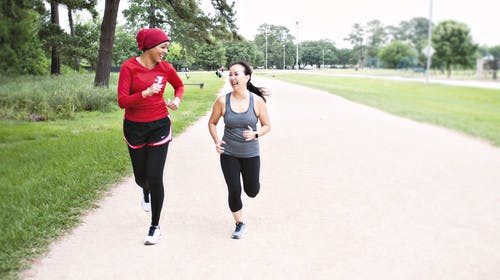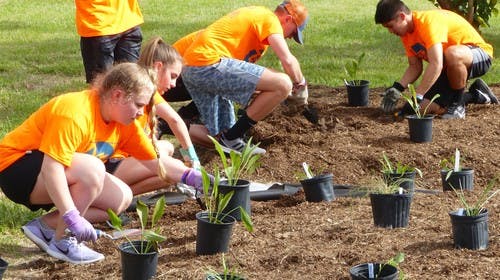 What do I do if I need to cancel?
You can withdraw from your volunteer shift at any time by logging into your portal, by selecting the event and clicking withdraw.  Please provide as much notice as possible so we can continue to recruit the number of desired volunteers we need.  All volunteers will also receive an email 1-2 weeks from your volunteer shift asking you to confirm (or withdraw) your involvement.  
How can I update my personal information?
Visit your portal, click the edit pencil next to "My Profile," and you will be able to edit or add details to your profile. We encourage you to add a photo to your profile after you go through the registration page. It's important to keep your mailing address current for the occasional mailing that we send to volunteers.   
What happens if it rains?
Check your email! When possible, Houston Parks Board will send details prior to the event to all participants. We watch the weather closely and may adjust the start time or fully cancel the event. If we cancel within 24 hours of the event, you will receive an SMS message to the main phone number attached to your account. You can check your communication history, including emails and SMS, in your portal under History, if you are ever unsure if you received something. All communication will come directly through Rosterfy, our volunteer management software.   
Do I need to undergo a background check? If so, why?
Certain volunteer roles require satisfactory background check results due to the nature of the position, typically when a volunteer has special access to HPB information or databases or when a volunteer will represent the organization without staff supervision. Ambassadors and TrailBlazers will need to pass a background check to volunteer in those programs. It is a straightforward process. The volunteer will complete an online form from the background check vendor, and HPB will notify the volunteer of the results 1-2 weeks following.  
Can I complete my court-ordered community service with you?
Unfortunately, our program does not support court-ordered community service.