Saturday, October 31, 2020
|
Sims Bayou Park, Mason Park, Bayou Parklands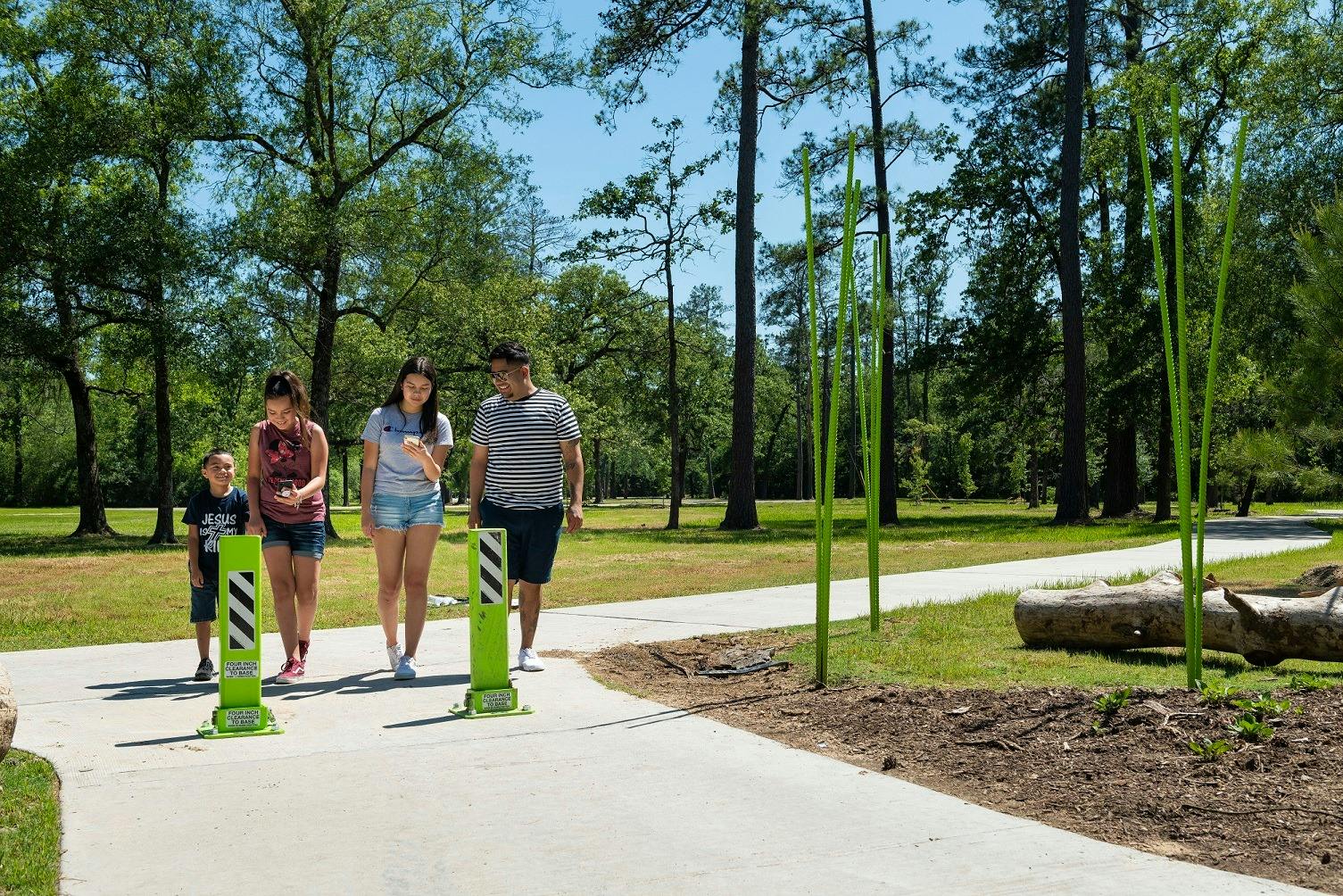 ONGOING
Are you ready, Agent? Visit all three of Houston Parks Board's Agents of Discovery missions and discover the nature nearby! We currently have missions live at Sims Bayou Park, Mason Park, and Hermann Park's Bayou Parklands. Download the FREE app onto your smart device, select a mission near you on the app, and walk along the mission's trail to unlock and complete challenges along the way. Please follow all local health advisories and CDC social distancing guidelines when completing these missions.
Sims Bayou Park, or Blue Ridge Park, is located at 14151 Hillcroft St, Houston, TX 77085. Parking is available in the parking lot just off the corner of Blue Ridge Drive and W Orem Dr. For METRO, bus route 170 takes you from the Texas Medical Center Transit Center to the Missouri City Park and Ride, just over one mile from the park. Start your mission and explore how the water cycle affects Sims Bayou.
Mason Park is located at 541 S 75th St, Houston, TX 77023, and parking lots on the north and south sides of Brays Bayou both have easy access to the mission. METRO bus route 76, stop 75th St @ John T Mason Park is directly at the entrance of the south parking lot. Agents will discover the wetlands at Mason Park through the eyes of the park's namesake Mr. John T. Mason!
Bayou Parklands at Hermann Park is located at 6530 ½ Almeda Rd between S. MacGregor and Holcombe. Parking is available near picnic pavilion, Lot P. For METRO, take bus route 11 along Almeda Rd and get off at the #9597 Almeda Rd @ Dixie Dr stop. Explore the banks of Brays Bayou and learn how animals adapt to the temperatures outside.