Saturday, September 25, 2021
|
Zollie Scales Park, Cyrill Madison Park, George T. Nelson Park (Yellowstone Park)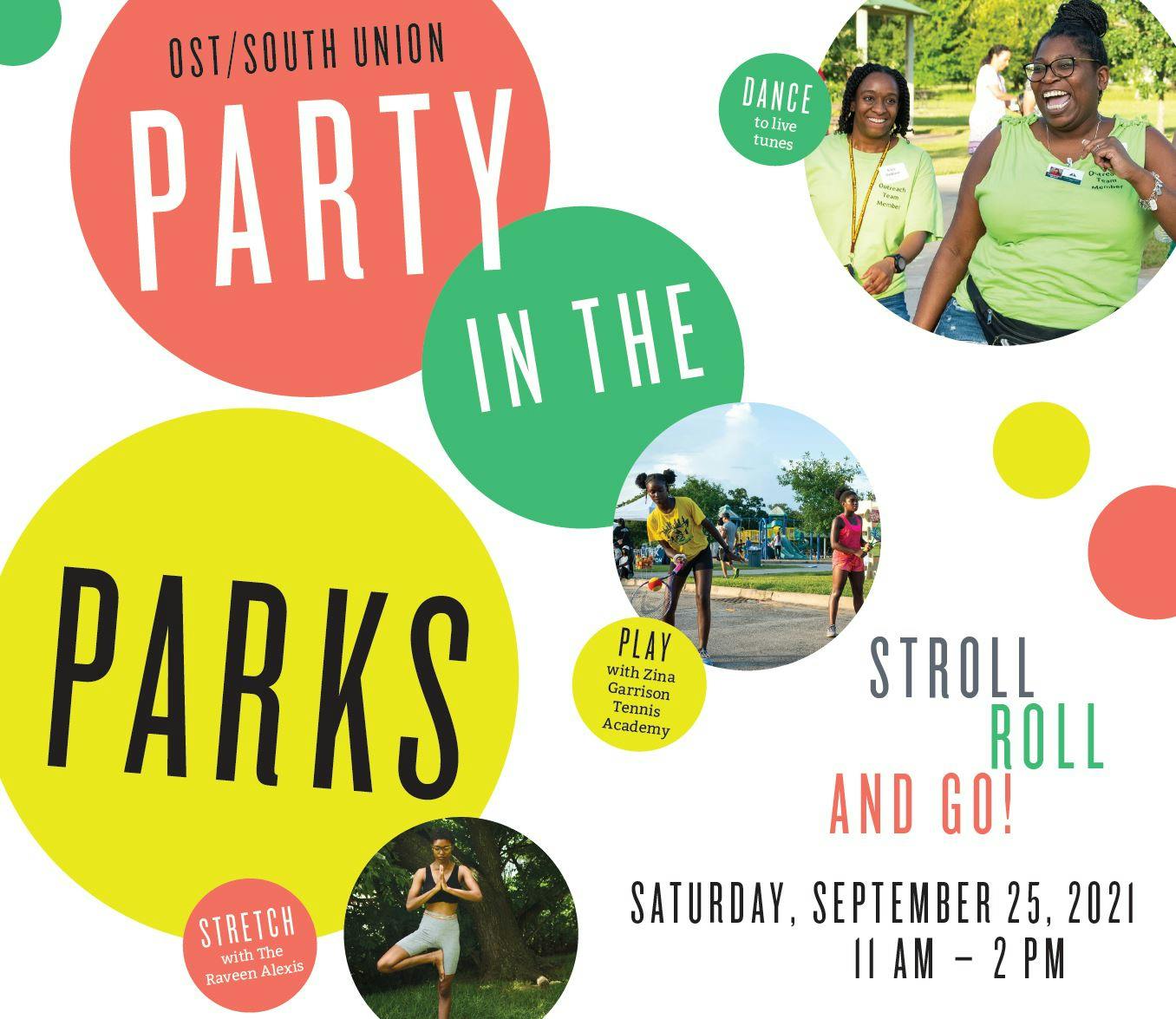 Saturday, September 25, 2021
11:00 AM – 2:00 PM
Zollie Scales Park, Cyrill Madison Park, George T. Nelson Park (Yellowstone Park)
As community efforts to revive, celebrate, and uplift parks in OST/South Union area continue, the OST/South Union community is invited to a fun, free, family-friendly event!
On September 25, join us in exploring three OST/South Union parks. Starting at Zollie Scales Park, grab an event wristband and stroll or roll to Cyrill Madison Park before heading to George T. Nelson (Yellowstone) Park. Activities, snacks, and drinks will be provided at each location and be sure to visit all three parks in this order to receive event stickers and present your wristband at George T. Nelson Park (Yellowstone Park) to receive a free lunch (while supplies last)!
OST/South Union Party in the Parks is presented in coordination with the OST/South Union Parks Project Study, an initiative by Houston Parks Board, Local Initiatives Support Corporation, OST/South Union Arts, Culture, History and Media GO Team, Strollin' and Rollin' Southeast Houston, Neighborhood Recovery Community Development Corporation, OST/South Union Health Improvement Partnership, Texas Southern University, Southeast Houston Transformation Alliance, and Houston Parks and Recreation Department.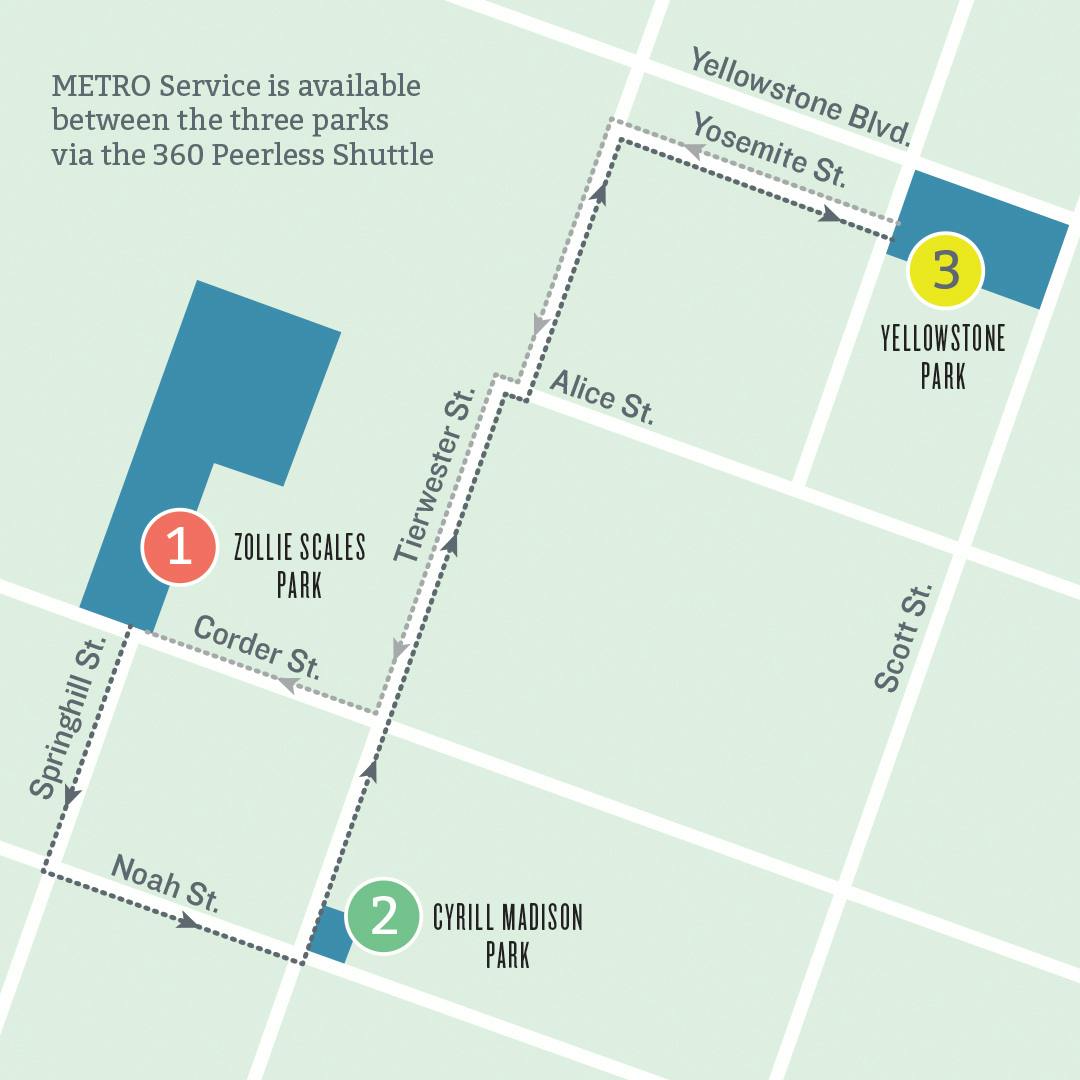 George T. Nelson (Yellowstone) Park
Each park will have water, snacks, and giveaways. Port-o-cans and hand washing stations will be available.
Check here for additional event updates.