Saturday, December 18, 2021
|
2323 Wirt Road Houston, TX 77055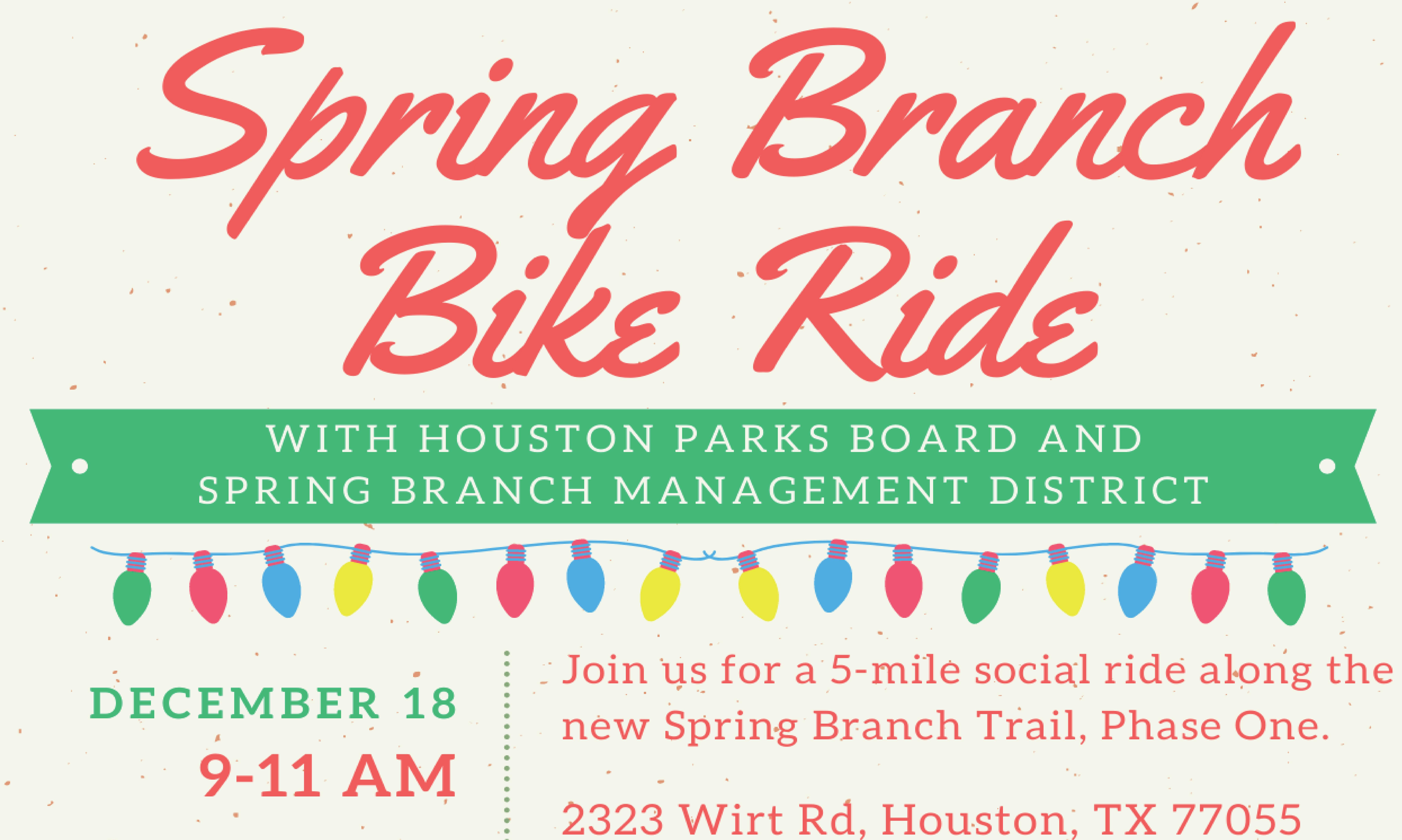 Saturday, December 18, 2021
8:45 AM – 11:00 AM
2323 Wirt Road Houston, TX 77055
Join Spring Branch Management District and Houston Parks Board for a 5 mile holiday bike ride to learn more about the next stage of the Spring Branch Trail! Spring Branch Trail Phase One was completed in December 2020 and plans are in motion for the Spring Branch Trail Phase Two to expand the trail west towards Baseball USA.
Check-in begins at 8:45 AM, ride begins at 9:15 AM from the Fiesta at 2323 Wirt Road Houston, TX 77055. From the Wirt Road entrance, the ride will go 2.5 miles and turn around at Blalock Road.
Fun holiday snacks will be provided, and a special thanks to Bike Houston.
To read more about the Spring Branch Trail projects, click here. 
If you'd like to volunteer, visit our volunteer platform.
Register here