Tuesday, October 19, 2021
|
1001 Avenida de las Americas, Houston, TX 77010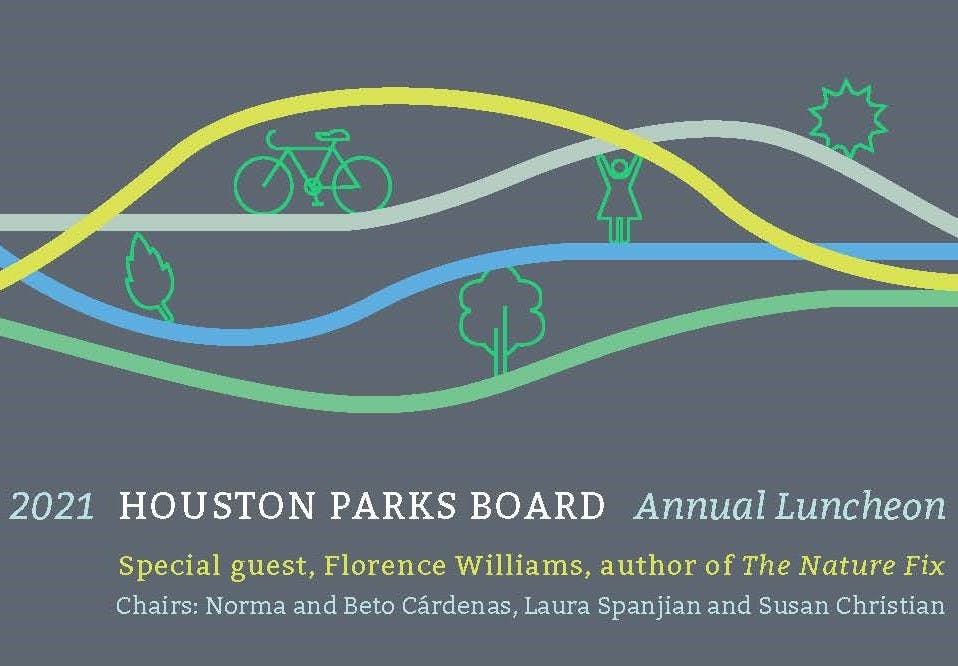 Chairs: Norma and Beto Cárdenas , Laura Spanjian and Susan Christian
Location: Avenida de las Americas
Registration and Networking: 11:00 am - 12:00 pm
Luncheon: 12:00 pm - 1:00 pm
Houston's parks connect us to each other across communities. Parks also serve as spaces of joy and celebration where we are united by the common space under our feet. Houston Parks Board's Annual Luncheon returns, in person, on October 19th as we celebrate the green spaces we turned towards to walk, jog, bike, and simply relax outdoors at a time when we needed it most. Join us to celebrate the green spaces that bring us closer to our families and our neighbors, to the city we love, and the things that matter most.
 We hope you will consider being an underwriter for this important event that supports our mission work.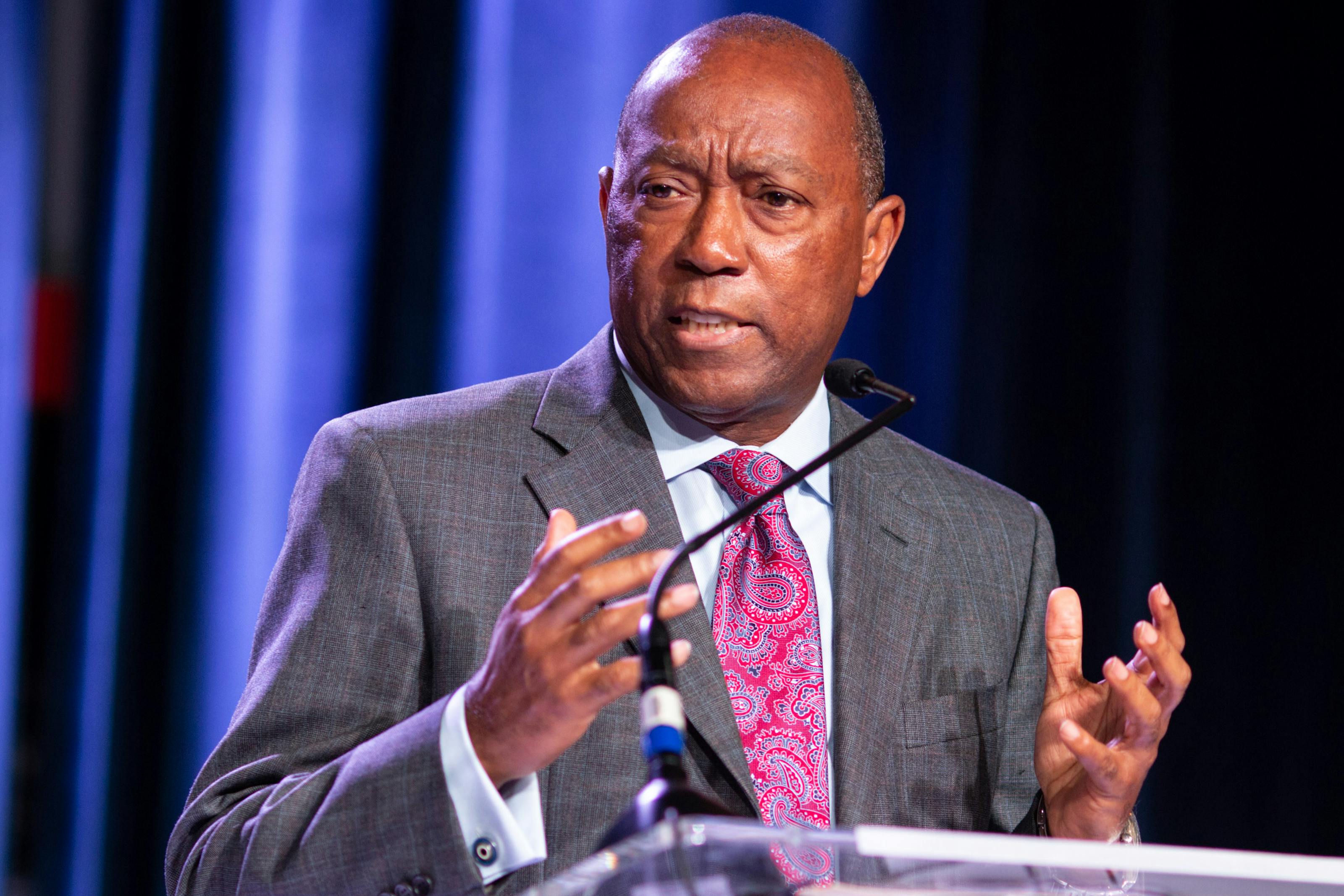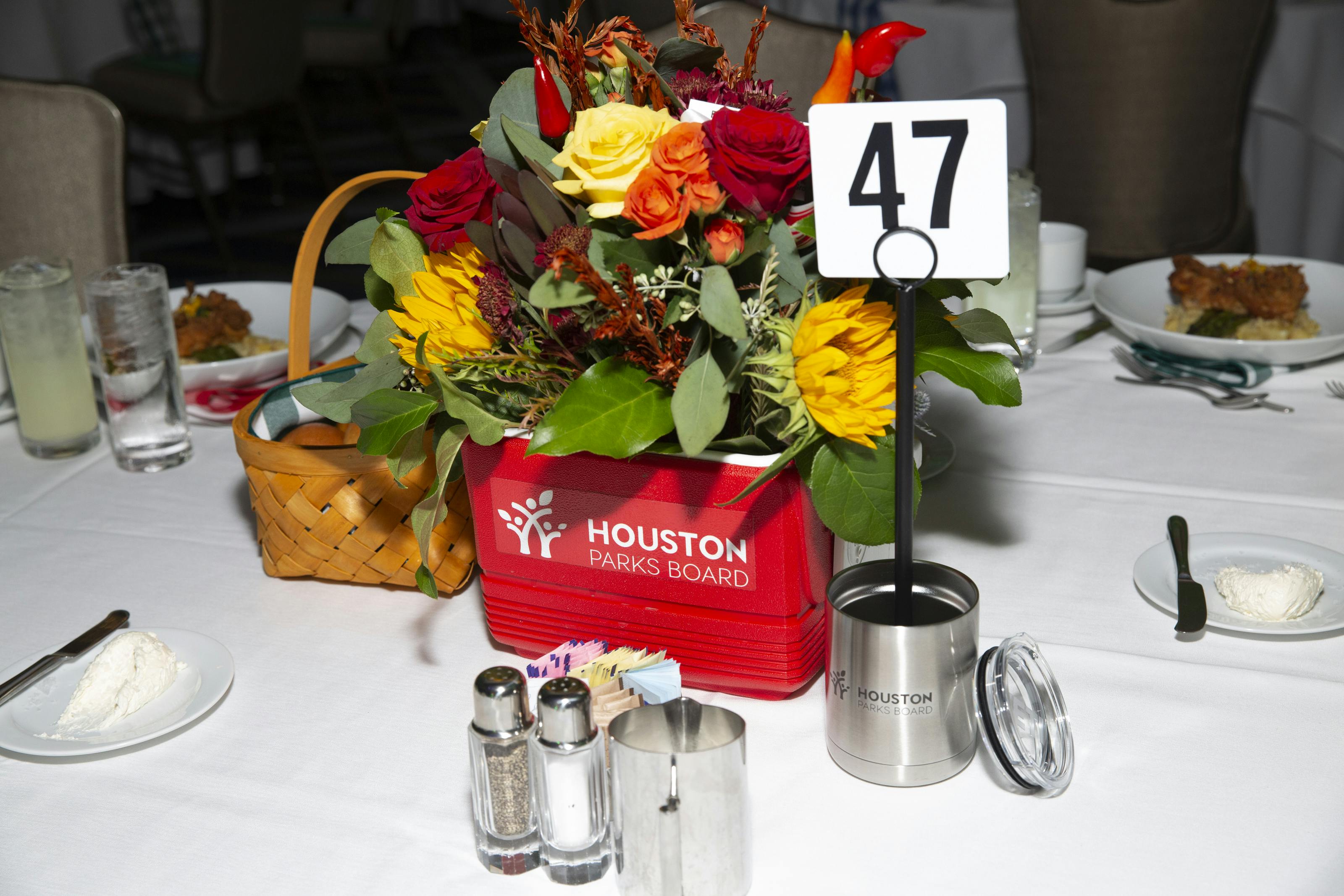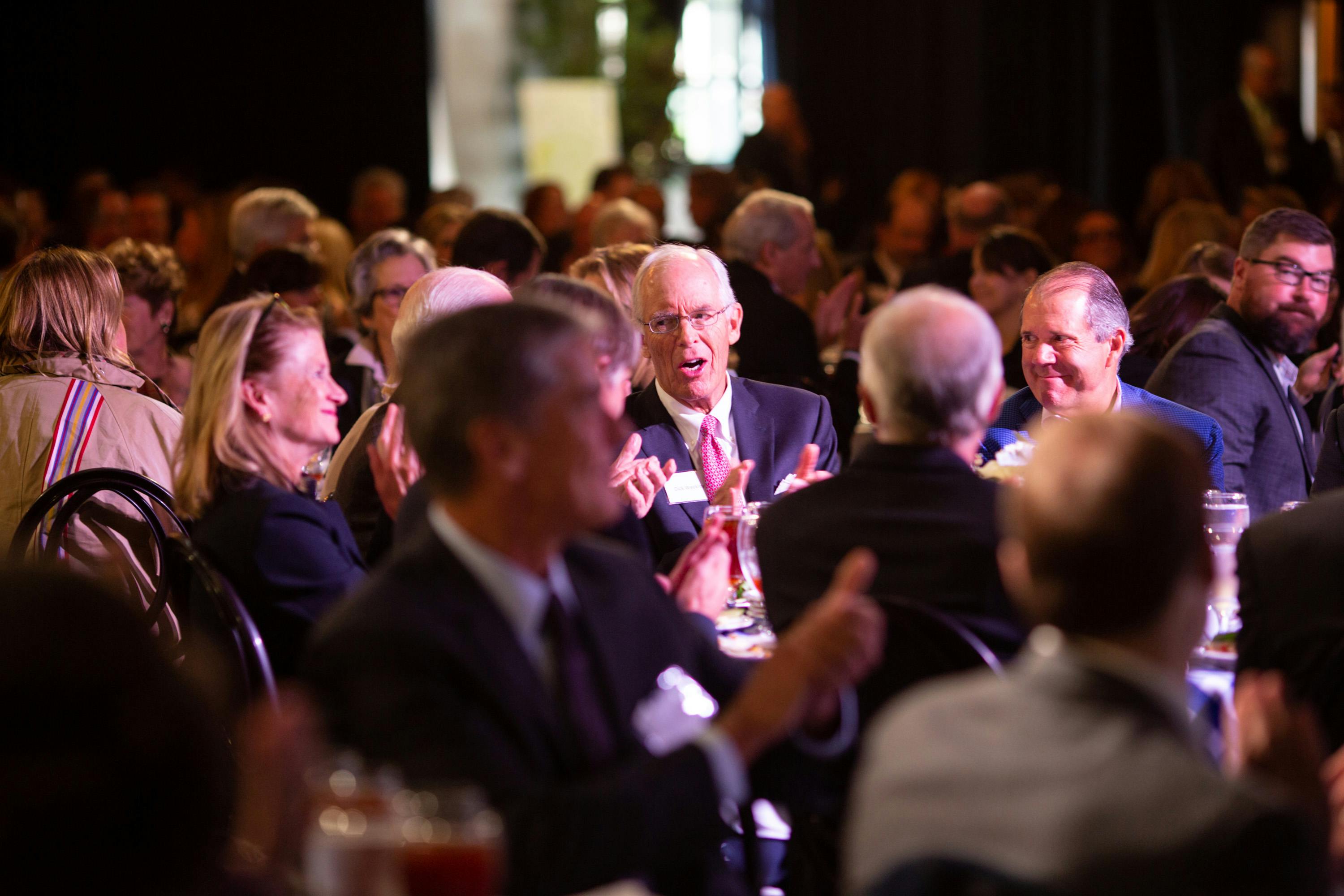 Premier Sponsor
Hildebrand Fund
Guardians
John P. McGovern Foundation
Nina and Michael Zilkha
Stewards
Marie and David Baldwin
Susie and Joe Dilg
Jill and Dunham Jewett
Sis and Hasty Johnson
Cornelia Long
Leslie and Shannon Sasser
Aliyya and Herman Stude
Protectors
Barron Wallace and Gregory Bopp of Bracewell LLP
Norma and Beto Cárdenas
Crown Castle
Cuenod Families/InduMar Products, Inc.
Ann Lents and David Heaney
Michael Mahlstedt
Ruthie and Adam Miller
Oshman/Lubetkin Family
Perry Homes
Macey and Harry Reasoner
Laura Spanjian and Susan Christian
Phoebe and Bobby Tudor
Lisa and Barron Wallace
Randa and K.C. Weiner
Defenders
Chinhui and Eddie Allen
Dina Alsowayel and Tony Chase
Amegy Bank
Arnold Ventures
Claire and Brian Bormaster
Clark Condon
Community Health Choice
Cindy and David Fitch
Cullen K. Geiselman
H-E-B
Marie Louise and David Kinder
Kirkland & Ellis LLP
Reinnette and Stan Marek
Eileen and John S. Moody, Sr.
John L.. Nau, III
NBG Constructors, Inc.
Matt Nielson and Jerel Keith
Norton Rose Fulbright
Precious and Ore Owodunni
Sterling
Meg and Dick Weekley
Beth White and Zet Smith
Planters
Sue Sue and Don Aron
Asakura Robinson
Deborah and Gardner Cannon
Cathy Chapman
Esther Friedman Family Foundation/Ann and J. Kent Friedman
Annie and Bob Graham
Gretchen Himsl and Caton Fenz
Marybeth and Tom Flaherty
Doe and Henry Florsheim
Angie and Jim Green
Guy Hagstette
Carla Knobloch
Landtech, Inc.
LD Systems
J.S. Martin Associates
Mission Constructors, Inc.
Roxann and Timothy Neumann 
H. Russell Pitman
Alison and Christopher Porter
Beth Robertson
Deborah and Scott Rule
Barbara and Louis Sklar
Times Construction, Inc.
Francita and Jim Ulmer
Anne Whitlock and Michael Skelly
Vallette and Russell Windham
Builders
Roxanne Almaraz and Chrissy Stegemoller
Susan Elmore
Cece and Mack Fowler
Arlyne and Robert Gibbs
Lochner - Right of Way
Ann and Tom Kelsey
Nicole and Joey Romano
Friends
Susan Cooley
Dr. M. Bowes and Cathy Hamill
Lindsay and Rand Holstead
Carol Moffett
To learn more about Houston Parks Board's commitment to creating, improving, protecting and advocating for parks, click here.