Saturday, December 11, 2021
|
Highland Park, 3400 De Soto St. Houston, TX 77091 & T.C. Jester Park, 4201 T.C. Jester Blvd, Houston, TX 77018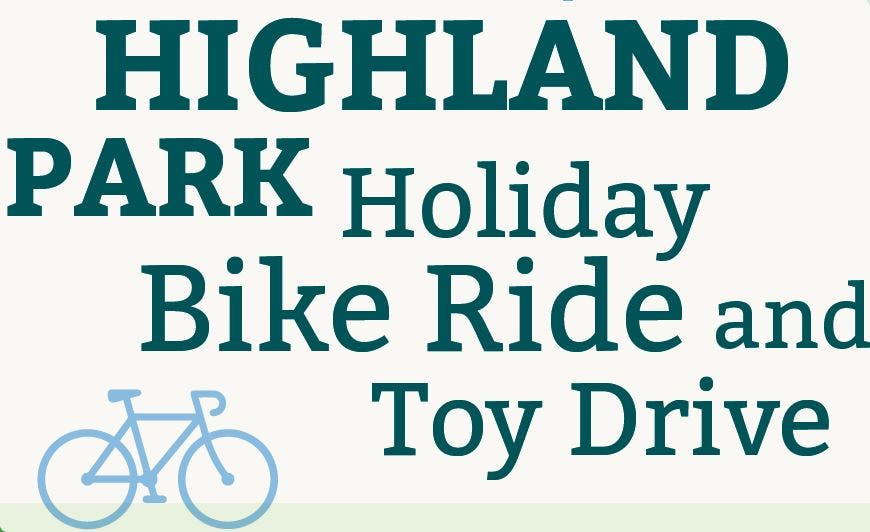 Bike Ride: 12:30 PM at T.C. Jester Park, 4201 T.C. Jester Blvd, Houston, TX 77018
Holiday Party: 1:00 - 4:00 PM at Highland Park, 3400 De Soto St. Houston, TX 77091
StepHealthy Walk: 1:30 PM at Highland Park, 3400 De Soto St. Houston, TX 77091
Join us at Highland Park for holiday festivities and a toy drive benefitting families of Acres Homes.
Grab your bike and ride the trail from T.C. Jester Park along White Oak Bayou Greenway to Highland Park or meet us at the park to participate in a StepHealthy walk! Highland park will come alive with games, refreshments, and holiday spirit as we celebrate the season.
Win prizes for most festive attire and best decorated bike!
In lieu of a registration fee, unwrapped toy donations for kids aged 6 months to 18 years old will be accepted from cyclists at T.C. Jester Park and from walkers at Highland Park.
Festivities at Highland Park will take place from 1:00 PM to 4:00 PM for all to enjoy!
Register here!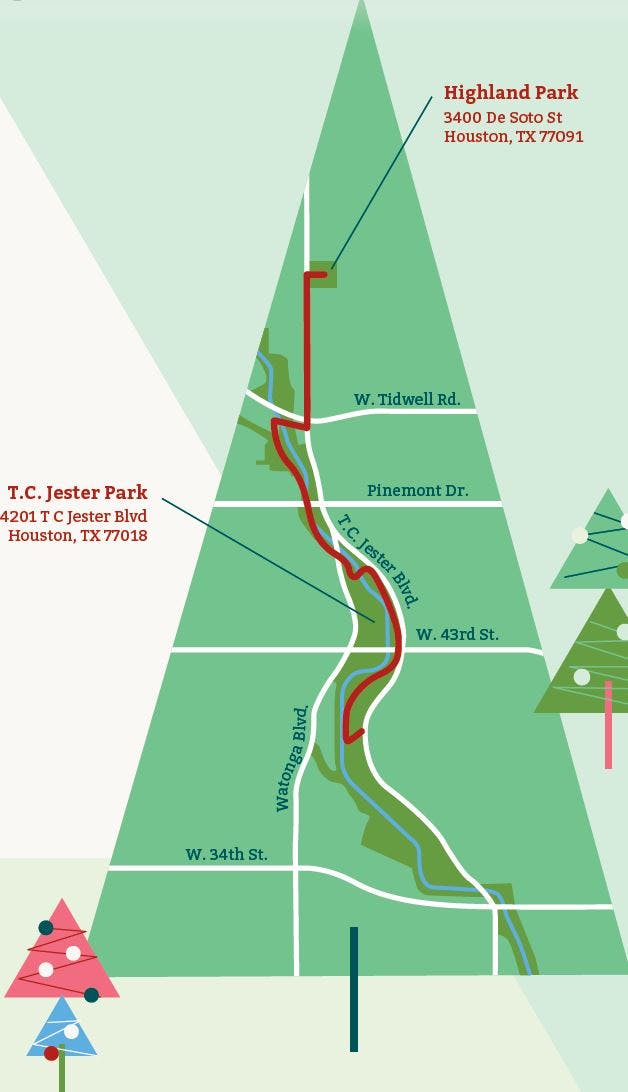 Cyclist agenda
12:30 PM: Registration and toy drop off at T.C. Jester Park
1:00 PM: Bike ride parts from T.C. Jester Park pool to Highland Park, approximately 3 miles via White Oak Bayou Greenway
Cyclists may return at their own leisure after enjoying Highland Park activities
Highland Park agenda
1:00 PM: StepHealthy walk registration and toy drop off at Highland Park tennis courts
1:30 PM: StepHealthy walk begins at Highland Park
1:00-4:00 PM: games, refreshments, and fun!
This event is made possible in partnership with Memorial Hermann, Healthy Outdoor Communities, Nature Eclectic & Outdoors, Houston Police Department, and Houston Parks and Recreation Department.