PAST: Greens Bayou and Halls Bayou Greenways Ribbon Cutting
Friday, December 20, 2019
|
9469 N. Green River Dr. Houston, TX 77078
PAST: Greens Bayou and Halls Bayou Greenways Ribbon Cutting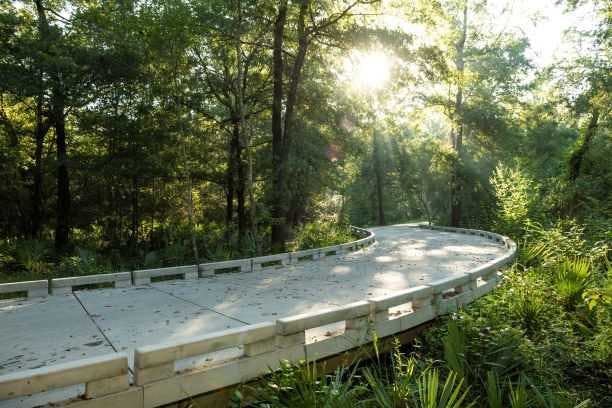 Join Houston Parks Board, Houston Parks and Recreation Department, State Senator Carol Alvarado, State Representative Harold Dutton Jr., and Houston Vice Mayor Pro-Tem Jerry Davis to celebrate the connection of Halls Bayou Greenway to Greens Bayou Greenway with a ribbon cutting ceremony. The essential connection is a first for the Northeast Houston community, linking together the two sides of Brock Park and drastically expanding recreation and transportation options for people in nearby neighborhoods.
Greens Bayou and Halls Bayou are just two of nine bayous being transformed as part of Bayou Greenways 2020, one of the most ambitious parks projects in the country. Other notable features of the new greenway segments along Greens and Halls include a new kayak launch on the east side of Greens Bayou, new landscaping, preserved open space, interpretative signage, and neighborhood connections.
Ceremony begins at 9:00 AM.