Friday, April 2, 2021
|
River Oaks Park, Sims Bayou Greenway, Park at Palm Center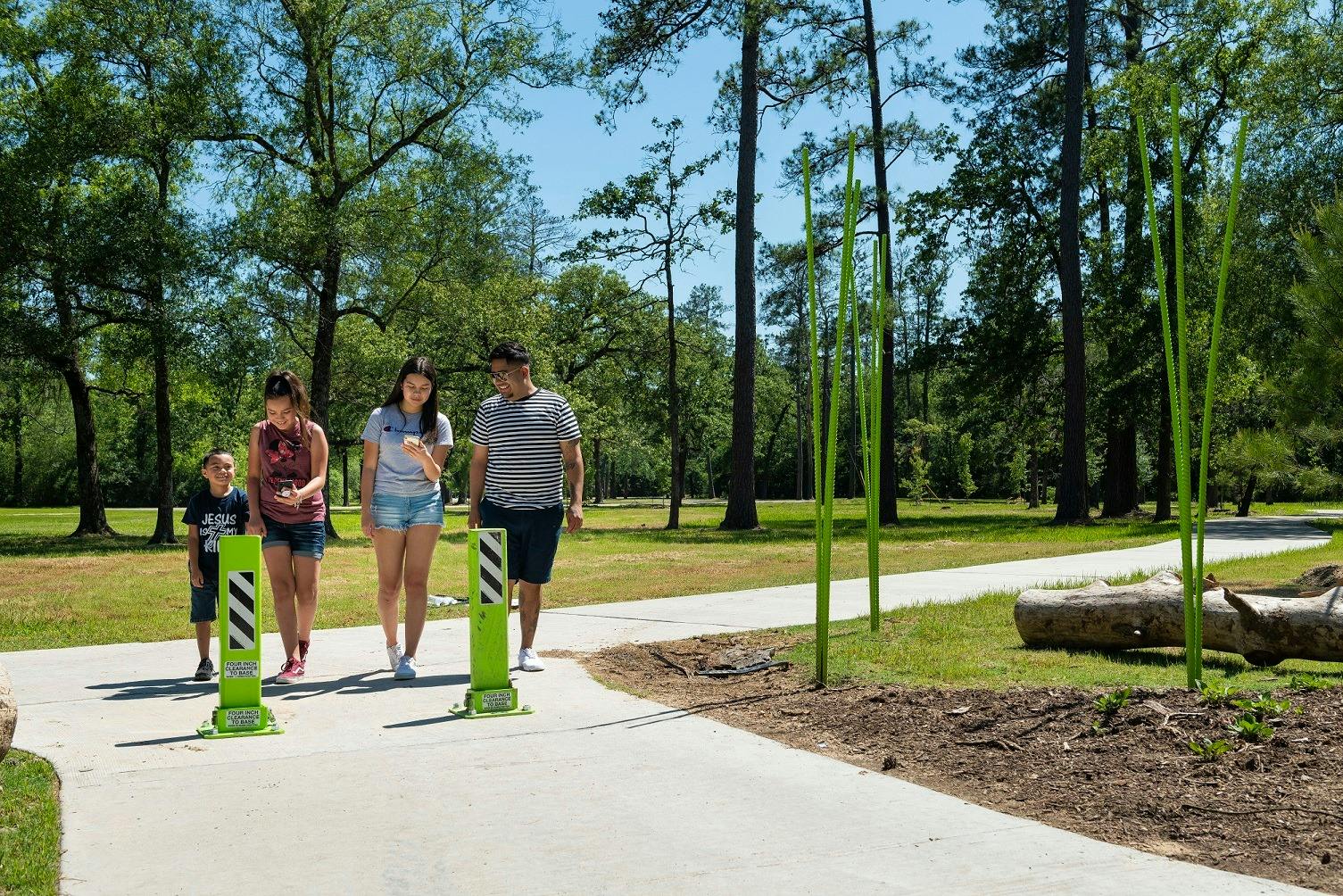 ONGOING
Are you ready, Agent? Visit all three of Houston Parks Board's Agents of Discovery missions and discover nature nearby! We currently have missions live at River Oaks Park, Sims Bayou Greenway, and the Park at Palm Center in OST/South Union. Download the FREE app onto your smart device, select a mission near you on the app, and walk along the mission's trail to unlock and complete challenges along the way.
Please follow all local health advisories and CDC social distancing guidelines when completing these missions.
River Oaks Park is located at 3600 Locke Ln, Houston, TX 77027. Lovingly known as Pumpkin Park, River Oaks Park was established in 1938 on five acres in the River Oaks subdivision. Houston Parks Board and Friends of River Oaks Park are working on a renovation that will include updates to the park's historic community center. Play the mission to enjoy a stroll through this beautiful, shady park and discover the magic that keeps families coming back to River Oaks Park. The METRO bus route 82 follows Westheimer Rd. and will drop off immediately south of River Oaks Park at Edloe St. at stop #5647 or 5663.  
The Sims Bayou Greenway mission is located at the corner of South Post Oak Rd and Simsbrook Drive. You'll find a small parking lot there located on the northeast side of the S Post Oak Rd bridge over Sims Bayou. Begin your mission to explore this parklet and learn about the critters you might see in the spring!  The METRO bus route 49 follows S Post Oak Rd and stop #79 at Heatherbrook Drive is just across the street from the mission.
Park at Palm Center is located at 5400 Griggs Rd, Houston, TX 77021 at the corner of Griggs and Beekman Rd. The METRO bus stop at Griggs Rd and Beekman (stop ID: 3571) and the Palm Center Transit Center are directly adjacent to the park. In honor of Martin Luther King, Jr., families can explore the park to uncover the legacy of Dr. Martin Luther King, Jr. in Houston and across the world. This park is also the gateway to the OST/South Union Greenway, and agents will learn more about this new trail thanks to the research and support from the OST/South Union Parks Project team