Houston Parks Board 2020 Week of Thanks
Thursday, November 19, 2020
|
Virtual Events
Houston Parks Board 2020 Week of Thanks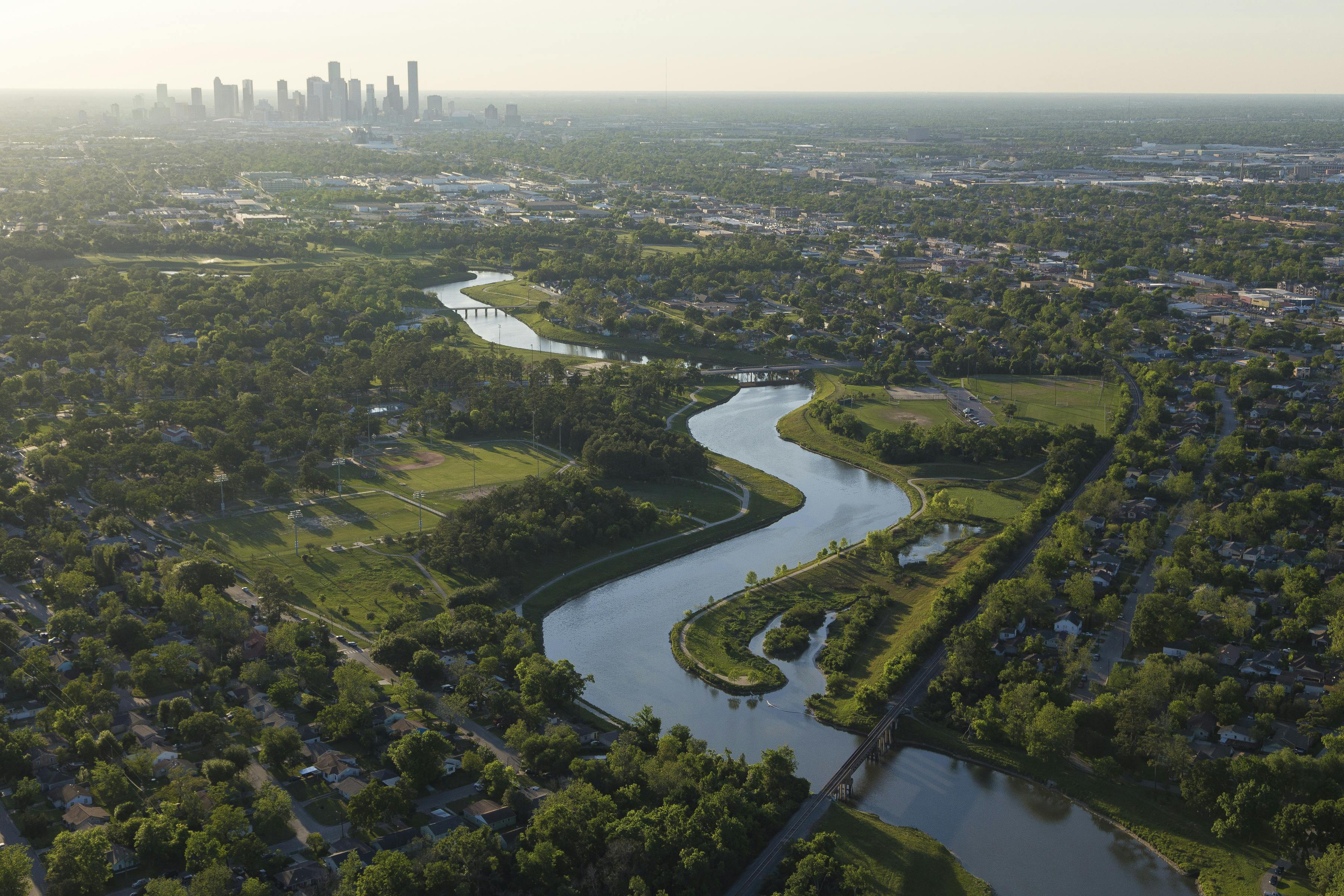 We have something to celebrate that's historic: the completion of Bayou Greenways 2020, a 150-mile, 8-year, $220 million endeavor that has transformed our city. This year, Houston Parks Board is celebrating with a Week of Thanks, with creative and engaging activities every day starting Monday, November 16 and a special culminating moment on Thursday, November 19 that we are striving to make the happiest time of your week.
This year's event, though it's not our usual luncheon, is not only a crucial part of supporting our mission work, it is an opportunity to come together virtually to celebrate the completion of this incredible project that is benefiting millions of people every day.
Please join us as we celebrate this momentous achievement.

To learn more about sponsorship opportunities click here.
2020 Week of Thanks Donors
Premier Sponsor
Hildebrand Fund
Guardians
John P. McGovern Foundation
Nina and Michael Zilkha
Stewards
Mrs. Meredith J. Long
Ruthie and Adam Miller
Protectors
Susie and Joe Dilg
Jill and Dunham Jewett
Lisa and Barron Wallace
White & Case
Defenders
Dina Alsowayel and Tony Chase
Ellie Camberg
Nanette Finger
Cindy and David Fitch
Marie Louise and David Kinder
Ann Lents and J. David Heaney
The Marek Family
Beth Robertson
Vinson & Elkins
Meg and Dick Weekley
Planters
Sue Sue and Don Aron
Bike Barn
Minnette Boesel
Polly and Murry Bowden
Cameron Management
Anne and Albert Chao
Kelty and Rogers Crain
Kim and Joe Dang
Susan Workman Elmore
Frederic Gautier-Winther
Annie and Bob Graham
Landscape Art
Landtech, Inc.
Kim and Scott Martin
Cathy and Hugh McCulley
Minor Design
John S. Moody
Wendy and Ben Moreland
Precious and Ore Owodunni
H. Russell Pitman
Christopher D. Porter
Winifred and Carleton Riser
TBG Partners
John E. Walsh, Jr.
Elizabeth and Peter Wareing
Andrea and Bill White
Polly and Jeff Whittle
Anne Whitlock and Michael Skelly
Friends
Richard J. Callaway
Dan M. Moody, Jr.
John F. Wombwell