This holiday season Explore these 5 Houston #ParksByYou
This holiday season
Explore these 5 Houston #ParksByYou
PUBLISHED:December 2, 2021 By  Ruthie Miller
Winter is here, bringing with it a need to soak up the cooler temps outdoors. Time to get out and explore some of Houston's incredible #ParksByYou (our name to celebrate the area's unique bayou system and beauty). Here are 5 of our favorite bayou-side parks to explore this holiday season and beyond.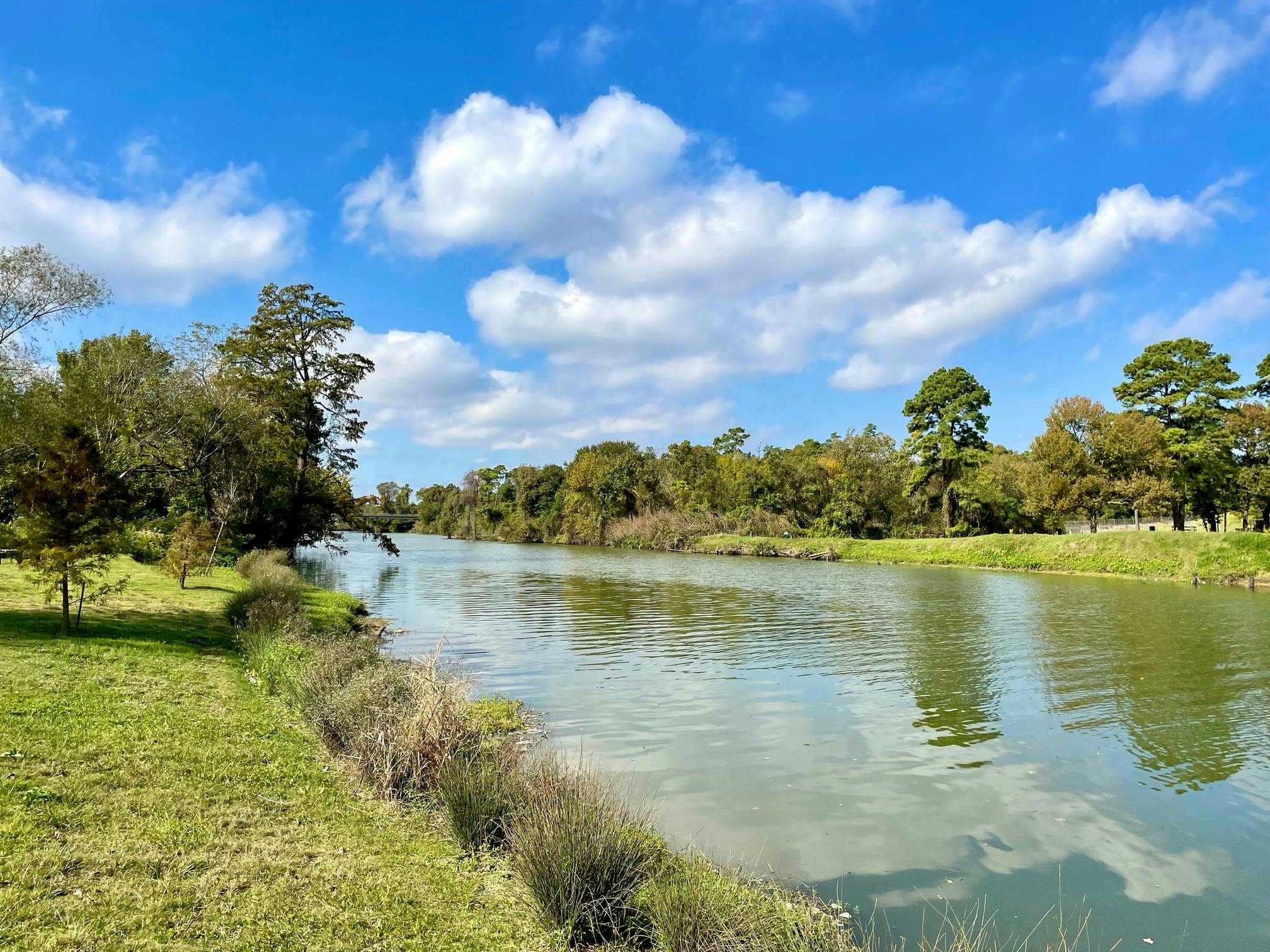 Explore the microclimates at Thomas Bell Foster Park
12895 Greens Bayou St., Houston, Texas 77015
Tucked into Greens Bayou on the east side of town, Thomas Bell Foster Park is a fantastic place to connect with nature. Houston Parks Board has taken great care to create natural prairie and wetland areas, bringing in native plants and removing invasive ones. (The resulting butterfly population is a sight to behold.) There's a boat launch for kayaks, open spaces to play, and great trails for short hikes. Look up to see the new bat boxes and bird habitats, and look down to catch leopard frogs and newts.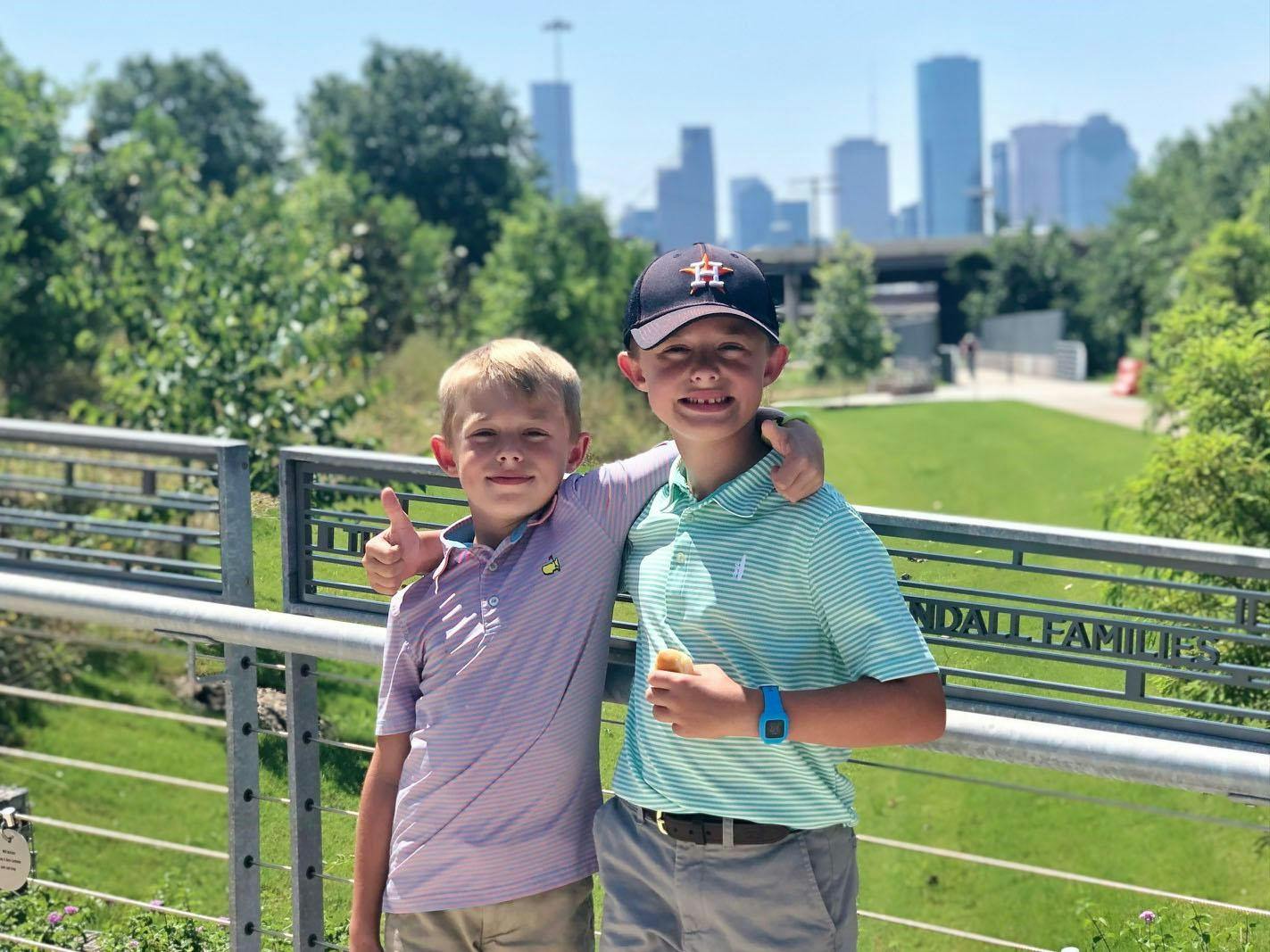 Picnic and play at Bayou Greenways Park
301 Studewood St, Houston, TX 77007
The stunning new Bayou Greenways Park offers a tranquil sanctuary right in the heart of Houston. Park in the small lot on Studewood, then take the pedestrian bridge into the park to enjoy rolling greenways, elevated views of White Oak Bayou, and a poetic art installation by local poet Martha Serpas. The Kinder Meadow is an ideal spot for a picnic, and the trail around the park offers one of our favorite backdrops of Downtown Houston.
If using the MKT Trail, see detour and plan your route here.
A self-guided tour map can be seen or printed here.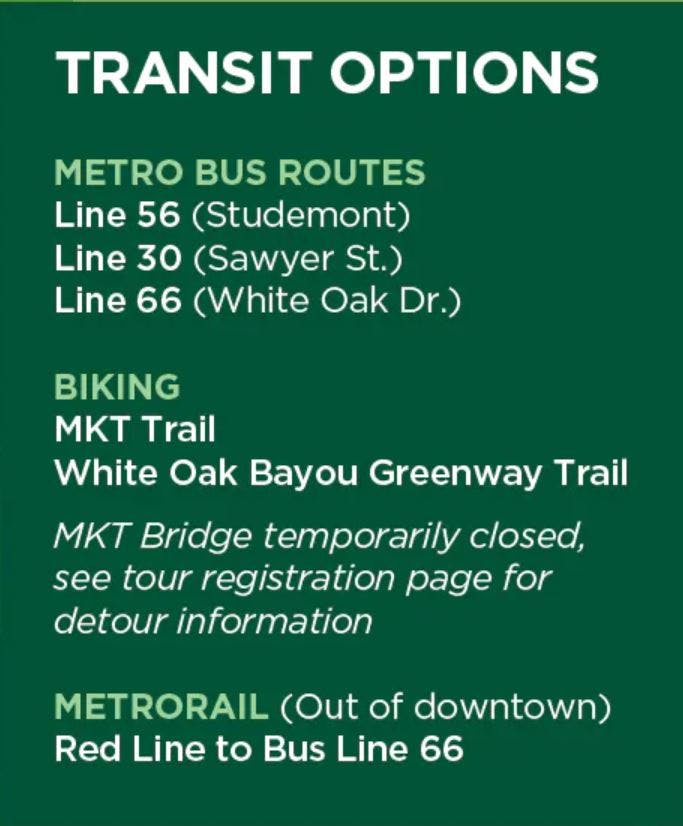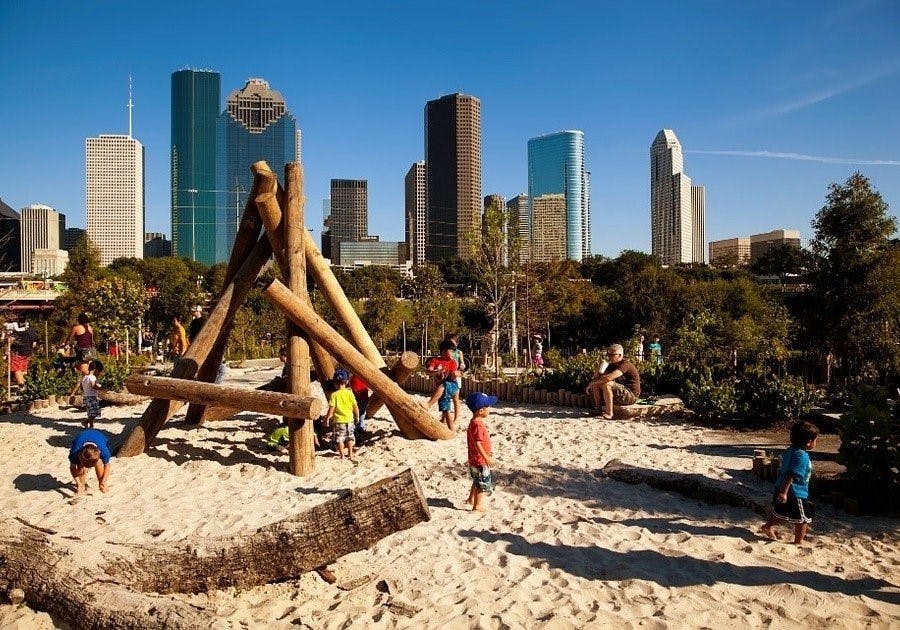 Katya Horner, Courtesy of Buffalo Bayou Partnership
Rise and climb at the Barbara Fish Daniel Nature Play Area 
103 Sabine Street, Houston, TX 77007
Buffalo Bayou Park, managed by Buffalo Bayou Partnership, along Allen Parkway offers a uniquely natural playground for kiddos – the Barbara Fish Daniel Nature Play Area– which includes climbing structures, reflection pools, a slide, and more, all incorporated seamlessly into the landscape. Naturalists young and old will love exploring the organic materials and creative use of space. The park is filled with bushy native plants, offering both a beautiful setting and fun pockets for hide-and-seek. This park, too, has a fantastic view of the downtown Houston skyline.
Bike the trails around Watonga Parkway Park
4100 Watonga Blvd, Houston, TX 77092
If biking is more your speed, check out Watonga Parkway, which runs along White Oak Bayou in Garden Oaks. The trails are wide and winding, offering plenty of room for bikes, scooters, hoverboards, and more. Families are sure to spy interesting spots filled with native plants, boxes for our Mexican Free-Tailed Bats, benches, bridgeways, and more. Bring a football or frisbee to take advantage of the wide, open spaces.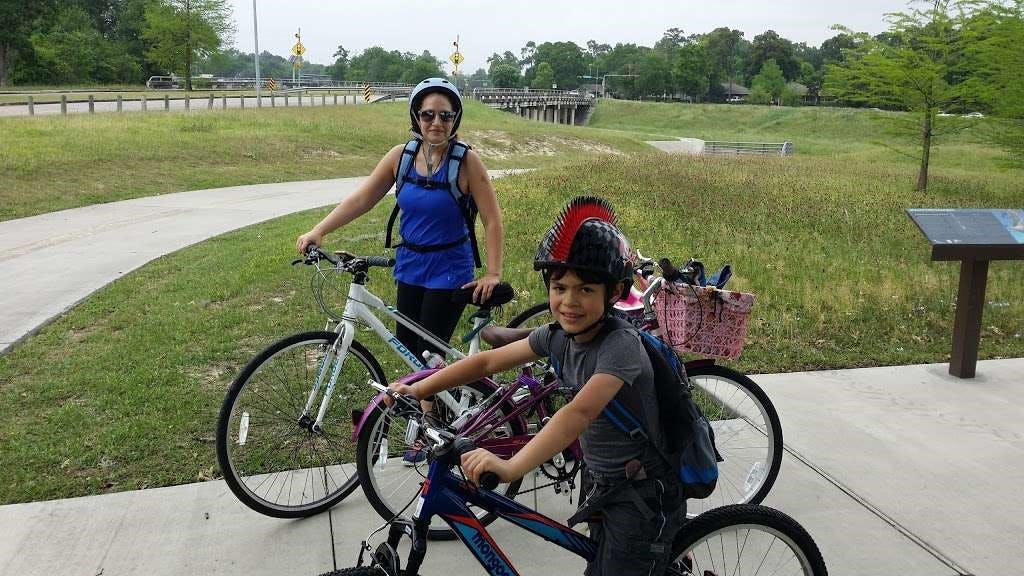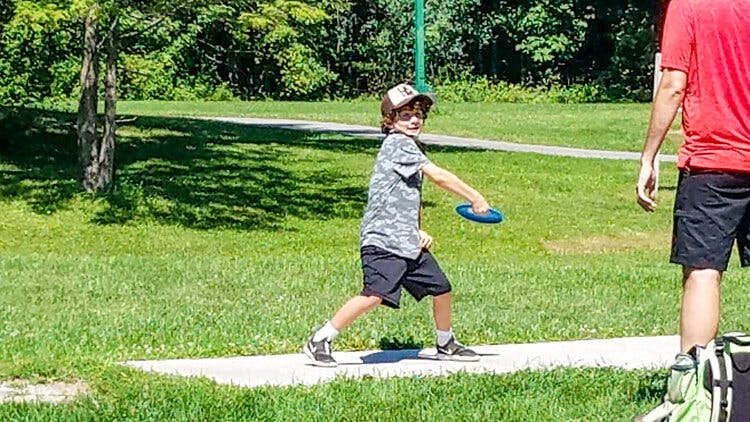 Try frisbee and futsal at Milby Park
2001 Central St, Houston, TX 77017
In Southeast Houston along the banks of Sims Bayou is Milby Park. You'll find one of Houston's only futsal courts, as well as a 21-hole disc golf course, both excellents ways to get some energy out while having fun. While you're there, be sure to walk the shaded exercise trail and check out its unique design -- the buffer of native trees and shrubs helps reduce erosion and flooding in the area, while also creating a welcoming habitat for native wildlife.