Project History West Fork of the San Jacinto
Project History
West Fork of the San Jacinto
DESIGN AND PLANNING
Updated 08/22/19
Houston Parks Board is working in close partnership with the City of Houston, Harris County Precinct Four, Harris County Flood Control District, community groups, and partners to plan a new San Jacinto Greenway.
The 2.6-mile greenway will feature a hike and bike trail, wayfinding signage, benches, trash cans, recycling bins, wildflower plantings, and more. It will eventually connect to the Spring Creek and Cypress Creek trail systems on the west end via Ross Road through the future Precinct Four Edgewater Park. It will also connect to the Kingwood trail system on the east end via Woodland Hills Drive, giving access to hundreds of miles of trail systems on both the east and west ends built by other partners.
The project is currently in the 60% design phase. To see a map of the planned greenway route, click here.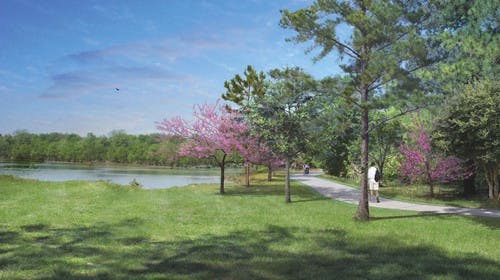 The design of the greenway along West Fork. This is subject to change.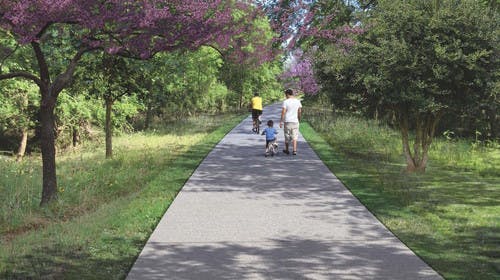 The offstreet trail design. This is subject to change.